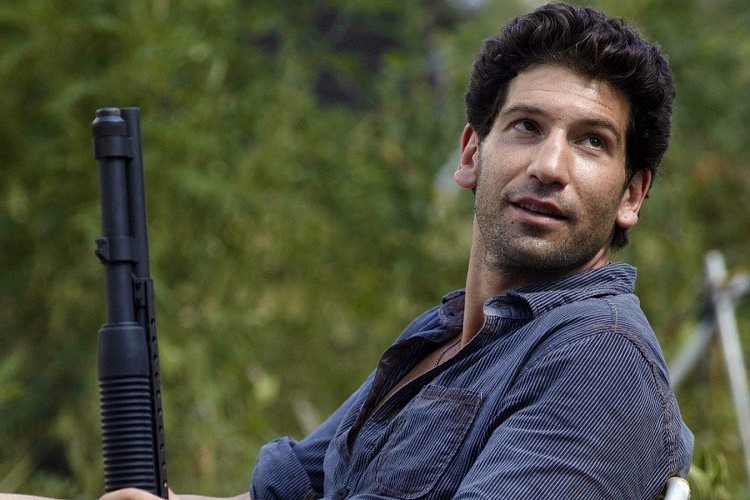 The ninth season of The Walking Dead is expected to experience more upheaval than any other season before it. Not only will the series kick off with a new showrunner, in Angela Kang, but it will begin without Morgan Jones (Lennie James), who has slid over to Fear the Walking Dead. Meanwhile, the show will also lose two of its biggest stars, Lauren Cohan (Maggie Rhee) and the show's lead since the pilot episode, Andrew Lincoln (Rick Grimes). We aren't sure yet just how the series plans to fill the vacuum, but we do know that Norman Reedus is expected to take over as the nominal lead, and that Jeffrey Dean Morgan may also need to step up in order to fill Lincoln's shoes.
Amidst all this change, viewers may also be treated to a return appearance from Jon Bernthal, who played Shane Walsh on the series. Bernthal, who now plays the title character in the Netflix Marvel series, The Punisher, has been spotted around The Walking Dead set in Senoia, Georgia. In fact, Bernthal was photographed in the background of a picture that Andrew Lincoln and Norman Reedus posed for with a group of kids at Nic and Norman's, a restaurant owned by Norman Reedus and executive producer, Greg Nicotero.
https://www.instagram.com/p/BkDpvl3HQRG/
Another fan also took a photo with Andrew Lincoln and Jon Bernthal on a coffee run.

Why would Bernthal, whose character was killed off in the third season of the series, be seen back on the set? It's possible that Bernthal decided to take a break from filming The Punisher to visit old friends on the set of The Walking Dead — the cast, after all, has always been close knit, and this may present a final opportunity for Bernthal to visit with Lincoln on the Georgia set.
However, the more likely reason is that, with Andrew Lincoln being killed off the series, Shane Walsh will likely make a final appearance in a flashback or a hallucination, which often happens on the series when characters are killed off. It would be fitting to bring back the actor who was essentially Lincoln's co-lead until the third season, especially as Shane is the biological father of Rick's daughter, Judith Grimes.
If Angela Kang is bringing Shane back, a word of warning: I hope The Walking Dead is able to establish itself as a great series again before killing off Lincoln and bringing in a Bernthal cameo. Otherwise, such a sequence will only serve to remind viewers of how great this show once was. Hopefully, Kang will have figured out how to make this show great again before killing off Lincoln and Cohan.
(Via Entertainment Weekly)