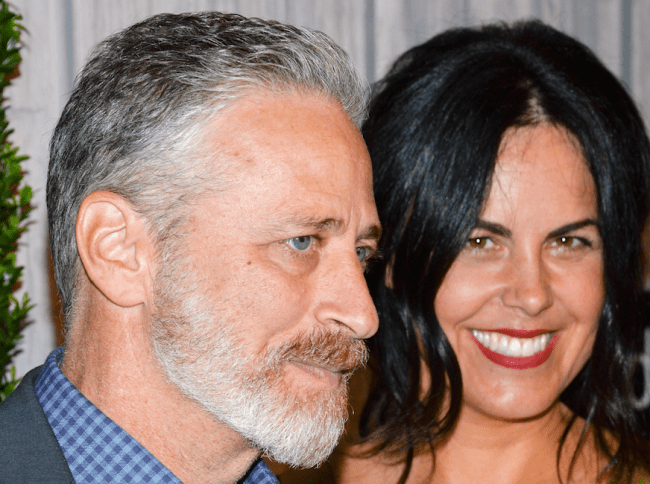 Jon Stewart has a lot of time on his hands. Rather than working on his model train set in the basement, the former Daily Show host has been slumming it at SummerSlam, winning Emmys, and dancing to raise awareness for pediatric cancer charities. Not a bad way to spend the first few months of unemployment, and now he and his wife Tracey are doing some good: They're transforming their farm in New Jersey into an animal sanctuary.
"We're getting married! Farm Sanctuary and us, we're getting married," Tracey announced, with Jon by her side, on Saturday at Farm Sanctuary's 2015 Gala in New York City. "We bought a farm in New Jersey with the intention of starting a farm sanctuary of our own with an educational center, but what I'm announcing tonight is that our farm is actually going to be the New Jersey branch of Farm Sanctuary. We're going to build new advocates, new curious learners, and new leaders for this very important movement." (Via)
Jon Stewart's goal was to shield us from stupidity, and Farm Sanctuary's mission is to "protect farm animals from cruelty, inspire change in the way society views and treats farm animals, and promote compassionate vegan living." And now your moment of zen: Corgi puppies hopping in the snow.
And for more on the campaign:
(Via People)