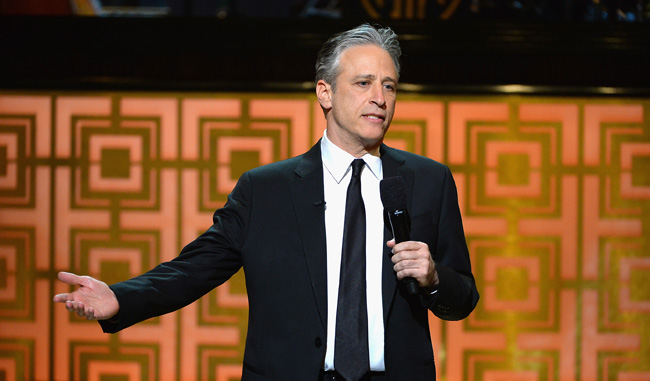 In a New York Times story that ran on Memorial Day, the paper introduced readers to a military veteran who recently got into the entertainment industry. His big break came thanks to a five-week industry boot camp full of hands-on training and education that was run — to his surprise — by noted Iraq war critic Jon Stewart.
From the Times:
The Daily Show developed the program over the last three years without publicizing it, but now, because Mr. Stewart is preparing to leave the show, he has taken it into the open, urging other shows to develop their own programs to bring more veterans into the industry.

"This is ready to franchise. Please steal our idea," Mr. Stewart said in an interview at his Manhattan studio recently. "It isn't charity. To be good in this business you have to bring in different voices from different places, and we have this wealth of experience that just wasn't being tapped."
There's a lot more about the program in the Times story, including why and how they kept the program relatively under wraps to this point, but the main takeaway from it all can summed up in two points:
This is a really cool thing
Jon Stewart = Pretty good dude
Yes, please steal this idea, indeed.
(Via New York Times)