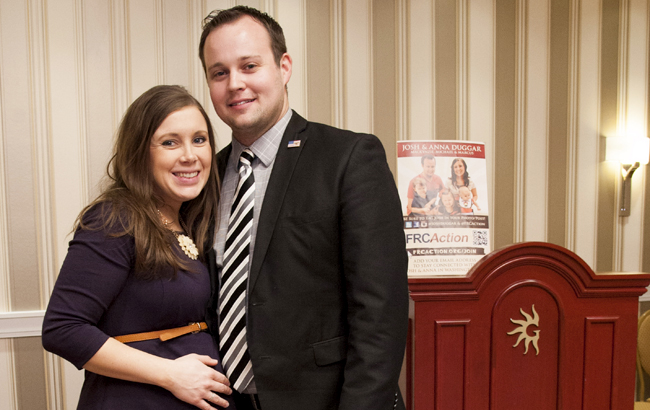 The sh*t is hitting the fan from within the Duggar family, because one person not content to just "pray it out" following the Josh Duggar cheating scandal is Anna Duggar's brother, Daniel Keller. Anna previously reportedly placed partial blame on herself for her husband's indiscretions, following the information uncovered in the Ashley Madison hack that exposed her husband as a cheater, which Duggar later admitted to. For some reason, this is not sitting well with her brother.
On Sunday, Josh's younger sister and alleged former victim Jessa Seewald (née Duggar), posted some crap on Facebook about confessing your sins and getting cleansed and forgiven and etcetera. Keller was not having it, and he commented the following:

Keller goes on to say that he thinks his sister should divorce Josh Duggar, and that he has already offered her a place to stay with her children:
Then, Keller super didn't sugarcoat his feelings about his brother-in-law:
Annnnnd, scene. You think your holiday dinners are awkward? I definitely would not want to be invited to the Duggar household for Thanksgiving this year.