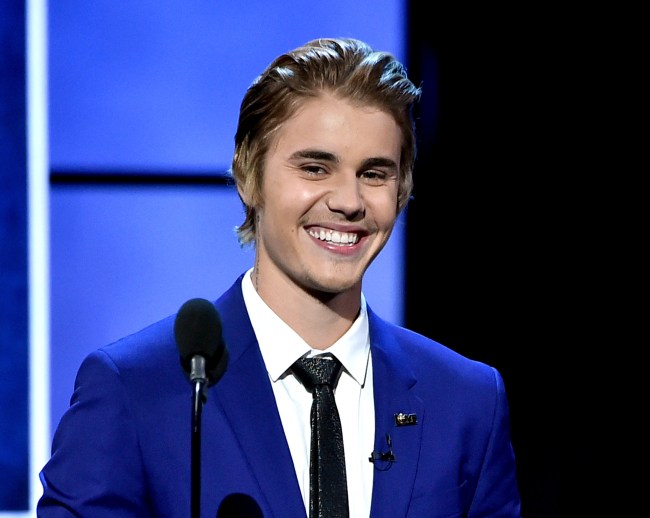 On Saturday, March 14th, Comedy Central's usual suspects and a few extras came together to roast Justin Bieber. You know, the one who just turned 21. The roast isn't scheduled to air until Monday, March 30th, but many of the night's jokes have already leaked online. They're as filthy as you'd expect them to be.
Martha Stewart:
"The only place people will be following you in jail is into the shower."
Chris D'Elia:
"Justin Bieber, the man. Why are you here? … You are about to get fucked harder than Orlando Bloom fucked Selena Gomez."
Kevin Hart:
"Justin has fans in middle school or staying 500 feet away from one."
Jeff Ross:
"Selena Gomez wanted to be here but she's dating men now. Is it true you dumped her because she grew a mustache before you?"
"Selena Gomez had sex with [you]… proving Mexicans will do the disgusting jobs Americans just won't do."
"If Anne Frank had heard your music, she would've Uber'd to Auschwitz."
Ludacris:
"You act so much like a pussy, Ellen [DeGeneres] tried to eat you."
Hannibal Buress:
"Justin, I don't like your music. I think it's bad, man. I hate your music. I hate your music more than Bill Cosby hates my comedy."
"You gotta give it up for Justin. He started from the bottom and he's still a bottom."
After everyone finished, Bieber took the podium to dispense a few pre-written jokes by other people. Kudos to the writers, and to Bieber for not butchering them:
"Look, I'm new to comedy, but here's a joke: What do you get when you given a teenager $200 million dollars? A bunch of has-beens calling you a lesbian for two hours."
"Martha, thanks for coming. I know that's something you probably don't do much of anymore."
Don't forget the comedians' jabs at one another — they were just as bad.
Snoop Dogg:
"Congratulations Hannibal Buress, you are only the Bill Cosby accuser making money off of him."
Pete Davidson:
"Martha is so old, her first period was the Renaissance."
"Hannibal Buress is famous for exposing Cosby. He's only famous for exposing Bill Cosby. Bill Cosby hurt those women without ever caring about the consequences … that Hannibal Buress would become famous."
(Via People, Business Insider, Cosmopolitan, and Billboard)