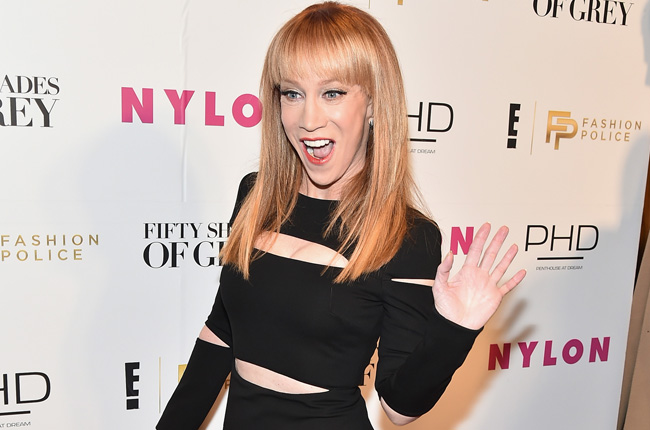 The scandal rocking E!'s Fashion Police over Giuliana Rancic making a joke in poor taste about Zendaya's hair isn't going away any time soon. Kelly Osbourne has since quit the show, claiming that she wanted to move on to different things (which seems a bit convenient being that she threatened to quit over the remarks), and Kathy Griffin is now speaking out.
No stranger to the occasional controversy herself, Griffin tells the Chicago Sun-Times that she wouldn't have made the joke that "some dude" apparently wrote for Rancic. Ouch.
Don't have anyone write your jokes or even suggest jokes for you on Fashion Police. You have enough great insider gossip from actually being ON the red carpet. That's what fans want to hear the next day. Just talk and be yourself.
She also said:
My approach is ALWAYS to go for the laugh, be as inappropriate as possible, but also change with the times. Comedy requires evolution as much as any business. My goal would be to bring the comedic sensibility of any show I enter or take over into a more modern way of thinking … and laughing.

The show wanted to do a running segment called "Whore Score." Um, no thanks. I think we can do better. Name-calling and alliteration with no comedic context is simply the lowest hanging fruit.
Our dearly departed Joan Rivers has only been gone for six months, and Fashion Police is already imploding. Can't say I'll be sorry to see it go. Any show that conceives an idea of rating actresses and musicians by a metric called "Whore Score" really has no place in the year 2015. Or any year, really.
Via Page Six