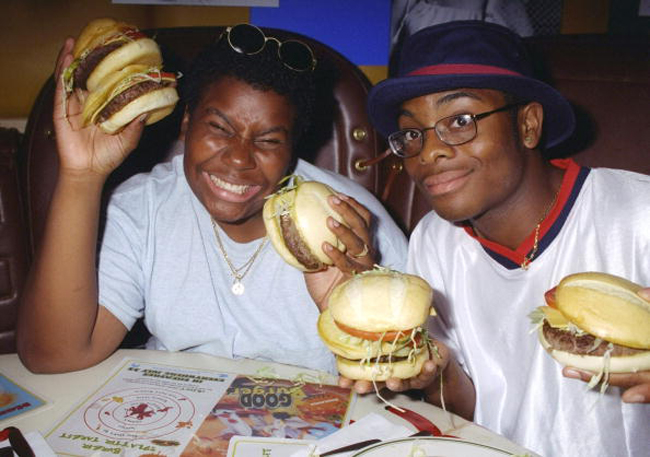 Our friends over at the AV Club have a fun, career-spanning interview with Kel Mitchell, from Nickelodeon's All That to… Nickelodeon's Game Shakers, his reunion with Kenan and Kel producer Dan Schneider. The interviewer asks about Kenan Thompson's recent comments on WTF with Marc Maron that the Good Burger employees are still close, which Mitchell confirms. "Yeah, I'm totally happy for Kenan," he said, "He's done SNL and all those things. Our moms stay in contact with each other, so it's really cool." They almost worked together again, too.
AVC: I read that you tried out for SNL around the same time as Kenan, but you didn't get it. Is that true?

KM: Yeah, I did try out for SNL. It's a funny story. I didn't get it, but that's okay. It was a fun time. I think that I was just too hyper at that time. I was doing all kinds of characters. I had this bit where it was DMX if he was in Toy Story. It was so random; I thought it was funny. I did this whole sketch, and then I did a joke about Michael Jackson loving trees, because he had this interview where he was in a tree. I don't know if you remember that. I did this whole song about Michael Jackson, which was very funny. It was wild, and it was hilarious, but I'm in good company with a lot of guys that didn't get on there, like Jim Carrey and guys like that. It was just an honor to even audition. (Via the AV Club)
Who loves DMX in Toy Story? I do, I do, I do-oooh.
Mitchell talked about his disastrous audition during a reddit AMA, writing, "And I remember Tina Fey was there, and I remember afterwards she was like 'Good job!' but I think it was a little too crazy for SNL." He also started dancing and flipped over a table with someone's drink on it, which is the true story of how Kel Mitchell ended up on Lorne Michaels' enemies list.
He could've been his own musical guest.
(Via the AV Club)