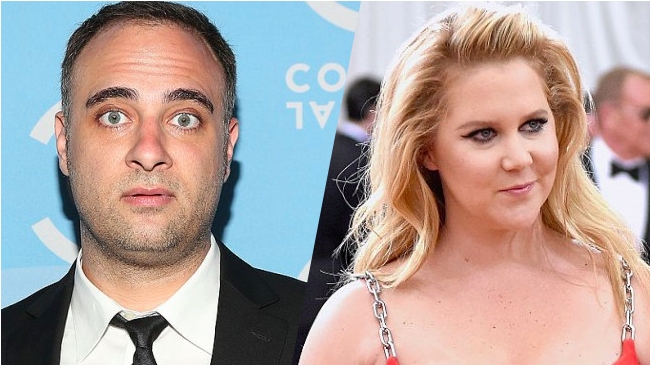 The relationship between the typically boys' club stand up comedy scene and women has always been a fraught, complex one, with many women remarking that it is not always a welcoming and safe space for them. The most recent example is the matter of Aaron Glaser, a UCB comedian who has been accused by multiple women of rape. Fellow comedian Kurt Metzger jumped to Glaser's defense in a series of increasingly angry Facebook posts.
Unsurprisingly, his words were not well received with many responding to his glib response to rape, most notably with feminist satire site The Reductress tailoring their homepage content to respond to the rape culture deniers (FYI, this is how you make a rape joke. Always punch up.).
Metzger was a writer and performer for the first four seasons of Inside Amy Schumer, although he seems to have left the writers' room for the fifth and final season. However, he was made a producer in 2015, so it remains to be seen how involved he will be in the show's upcoming production. Many on Twitter reached out to Schumer, a noted and outspoken feminist, regarding Metzger's rant, leading her to respond in a few choice tweets.
Given his very recent involvement with Inside Amy Schumer, the whole thing seems a bit murky. However, it appears that Schumer, a rape survivor herself, is doing her best to distance herself from Metzger's toxic opinions. While she may be blocking people who reach out to her on this topic, that may just be self-preservation at this point. This issue and the rape culture it perpetuates isn't going away any time soon.
(Via Variety)