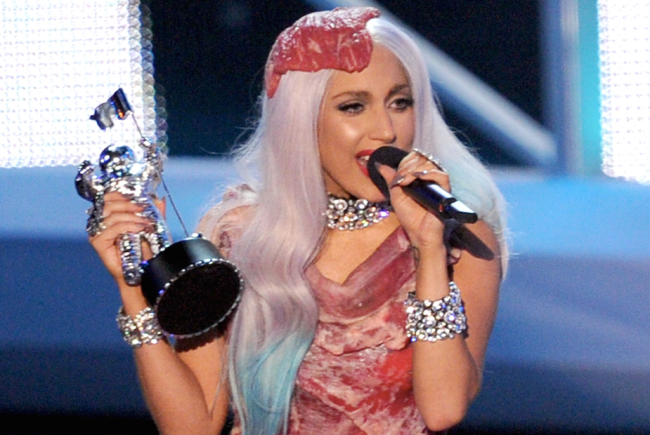 The mother of all monsters is coming to American Horror Story. FX announced today that Lady Gaga will star in the next season of Ryan Murphy's anthology series, subtitled Hotel, which is a bit of a letdown when you've already done Murder House. Couldn't it at least be a DEATH Hotel?
Details on the Grammy-winning pop phenom's role are being kept under wraps, but sources confirm that Gaga will very much be the star of the latest chapter, which likely will be the franchise's first without leading lady Jessica Lange. (Via)
AHS: Hotel will be like The Shining, except instead of blood pouring out of an elevator, it's raw meat, and the entire score will be various cast members butchering (it's a theme!) Nirvana songs.
Here's a teaser of sorts Gaga made.
Via TVLine