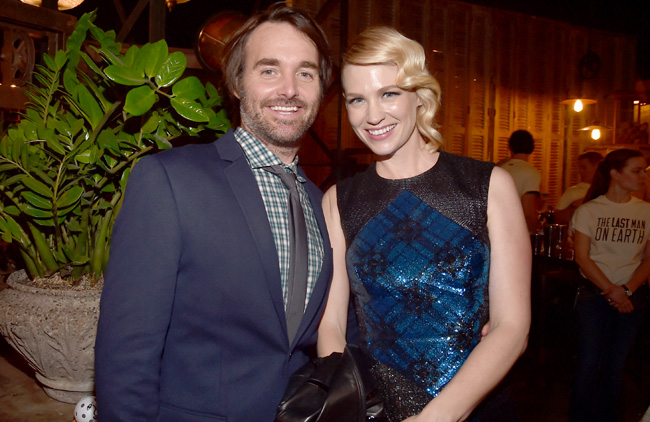 Will Forte is reportedly dating the object of his Last Man On Earth character Phil Miller's affections, January Jones. According to Us Weekly, the couple have been casually dating for the past couple of months, which would be the first-ever confirmed girlfriend for habitual bachelor Will Forte.
"I'm kind of under the radar," Forte told The A.V. Club in 2010. "Not a lot of people notice me. Which is surprising, because I'm so sexy. They're probably intimidated by my sexiness and crushability."
Assuming this isn't an elaborate April Fool's joke to punk gossip magazines (and pop culture blogs, by proxy), then I guess we have our very first Last Man On Earth on-set romance. Although since Kristen Schaal is married I guess there will not be be any real life Carol-Todd shenanigans. OR WILL THERE?