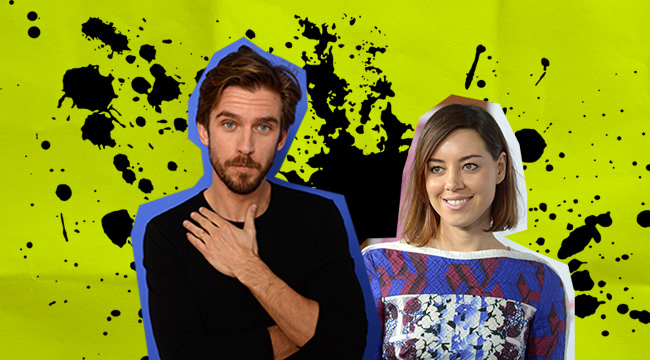 FX's new Marvel tie-in series Legion has a cast. Or at least most of a cast. And some of them are experienced at working with showrunner Noah Hawley, because they played Gerhardts in the second season of Fargo. Let's dig in.
First and foremost, the lead: Dan Stevens (Downton Abbey) will play a diagnosed schizophrenic named David, described by FX as "a haunted man" who is "getting tired and is about to give up when he meets the girl of his dreams." In Marvel/X-Men universe, David is the mutant son of Charles Xavier. But FX president John Landgraf has said this show will exist in a kind of parallel Marvel universe, so we'll see how all that plays out once it hits the air.
Parks & Recreation alum Aubrey Plaza will play David's friend Lenny, who "despite a life of drugs and alcohol abuse, knows that any day now her life is gonna turn around," which will be interesting because Aubrey Plaza is not exactly known for her portrayals of unbridled optimism.
And those Gerhardts from Fargo? Well, Rachel Keller, who played Simone on Fargo and was previously announced as a cast member for Legion, will play Syd, a street smart character who "uses her sharp and prickly demeanor to protect her soft core, because even though it makes her a sucker and puts her at risk, she still believes in happily ever after." And she'll be joined by Jean Smart, who played Gerhardt matriarch Floyd, and will play "a nurturing, demanding therapist" named Melanie.
Legion starts shooting later this year.