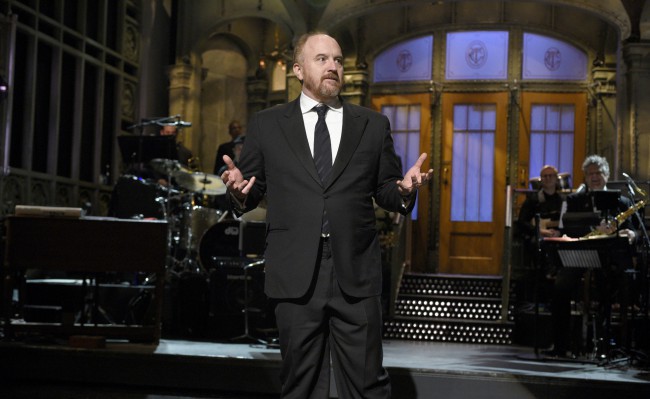 Make sure there's room on your DVR because Saturday Night Live has announced the final three host and musical guest pairings for its 40th season, and the funniest man on the planet and an Avenger are involved.
As if the SNL 40 wasn't spectacularly star-studded enough, Lorne Michaels is set to bring back Louis C.K. to close out the season.
The last stretch of SNL's 40th season looks like this:
May 2 – Scarlett Johansson with musical guest Wiz Khalifa
May 9 – Reese Witherspoon with musical guest Florence + The Machine
May 16 – Louis C.K. with musical guest Rihanna
The season finale will mark Louis C.K.'s third turn as the guest of honor, as he previously carried out hosting duties with musical guests Fun. and Sam Smith.
And while all three of those final pairs sound intriguing, I'm particularly excited for Louis's return because he's wonderful (and because the episode might feature Rihanna's turn as an S&M Mary Todd Lincoln). Sally Field had better watch her back.