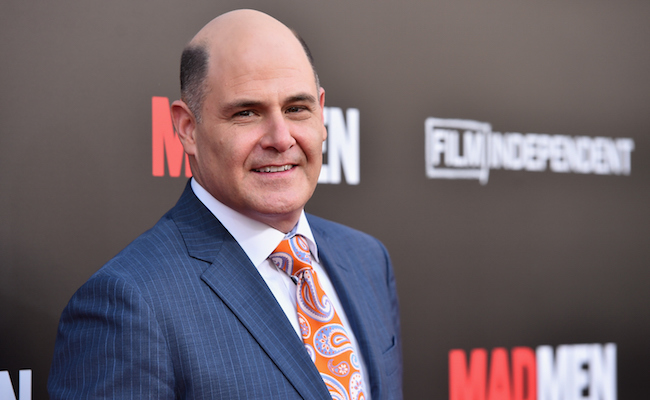 Matthew Weiner is headed to Litchfield Penitentiary for a brief spell. The ex-Becker scribe will be directing an episode of Orange is the New Black as his first TV gig of the post-Mad Men era. It's the sort of news that gets TV critics feeling all funny in their bathing suit areas.
Weiner, who is buds with OITNB creator Jenji Kohan, enters some new terrain in his career as this is the first project he's directing that he didn't write. According to The Hollywood Reporter's on-set source, Weiner is loving the experience so far, which is a pleasant thing to hear. Details on the episode are currently under wraps, so feel free to arbitrarily plunk OITNB characters into assorted Mad Men-y scenarios until you get tuckered out.
Cast-member Laura Prepon provided a tiny chunklet of information to The Hollywood Reporter on how Weiner did as a director for the Netflix smash:
"We filmed a huge day on Sunday, and a lot of directors might have been overwhelmed by that, but he wasn't and he knew exactly what he wanted to do. With a huge cast like ours, when you have a director who knows exactly what they want, it makes everything go a lot smoother. I love Matt — he's awesome"
The star power behind the camera for season 4 doesn't end at Weiner. Jodie Foster, Allison Anders and Nicole Holofcener will all be directing episodes for the next go-around.
(Via The Hollywood Reporter)