Spoiler warning: We're about to discuss the fates of several Mad Men minor characters.
Mad Men wouldn't have become an instant TV classic without its stellar lead cast and richly developed main characters. But the show has also benefited from its deep bench of supporting characters, many of whom showed up for one or two seasons, made a huge impact, then bounced off into parts unknown. So where can you see some of those faces again? We took to the internet to find out what the actors who played some of Mad Men's most unforgettable peripheral characters have been up to.
Patrick Fischler (Jimmy Barrett)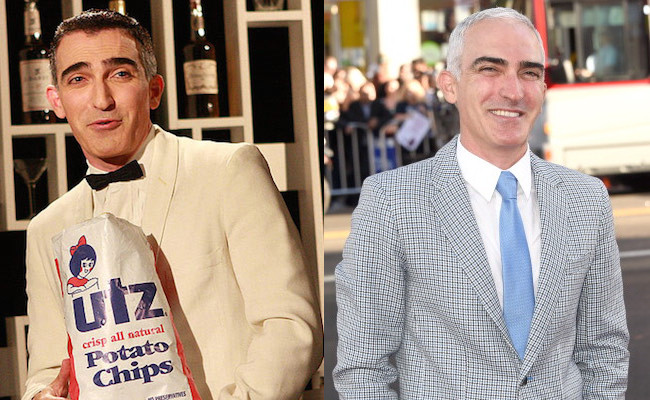 Insult comic and potato-chip pitchman Jimmy Barrett became a nemesis for Don Draper in season 2, after discovering that Don was having an affair with his wife, Bobbie. Jimmy coldly relays this information to Betty at a party, then blasts Don with one of the best insults in the entire series: "You're garbage. And you know it." He eventually gets punched for his troubles.
Before he was Jimmy Barrett, Patrick Fischler was probably best known as the guy who got scared to death in Mulholland Drive. Since his time on Mad Men, Fischler has had recurring roles on Lost, Southland, and Californication, and he appeared on ABC's Once Upon a Time this year. You can currently catch him on HBO's tech-world comedy Silicon Valley, and he'll be on the big screen next February in the upcoming Coen Brothers movie Hail, Caesar!
Cara Buono (Dr. Faye Miller)

The fiercely independent psychologist developed a romance with Don in season 4 while she was working at Sterling Cooper Draper Pryce as a market research consultant. Her intelligence and confidence seemingly made her a good match for Don — until he proposed to his young secretary Megan on a whim. "I hope she knows you only like the beginnings of things," Faye tells him, boiling down his questionable character to its essence.