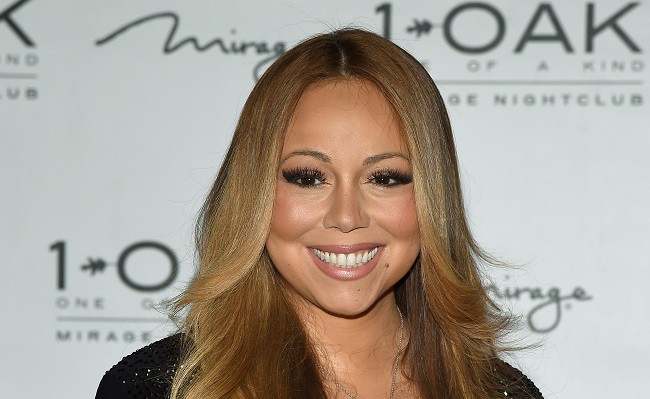 The world already knows that Mariah Carey is the reigning Queen of Christmas ever since her hit 1994 holiday-themed album Merry Christmas. (Maybe we all forgot about the second Xmas album, but that's how good the first one was.) Well, she's now going to take her yuletide joy to the small screen when she makes her directorial debut and stars in a Christmas-themed movie for the Hallmark Channel.
Make fun all you like, but this will be some high-class, glittery, ridiculous, glorious cheese, and I will be there with bells on. NAY — I will be there with jingle bells on. Silver jingle bells. I don't even care what it's going to be about, and that works out for everyone because no other details have been released about this thing, which is being tentatively called Mariah Carey's Christmas Project.
I don't want a lot for Christmas. There is just one thing I need. And that thing is a Mariah Carey Christmas movie on the f*cking Hallmark Channel. SEE YOU THERE, MIMI. I'll bring the hot toddies!
(Via People)