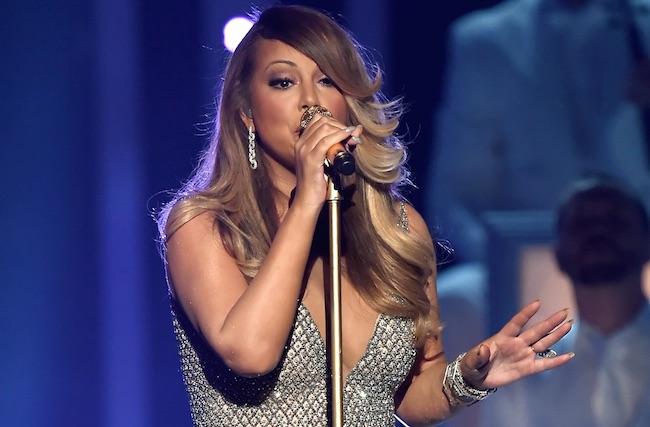 Hey guys, do you need a reality show about Mariah Carey's upcoming wedding in your life? Of course you do! Well, okay, not if your name is Nick Cannon, but for the rest of us this should be pretty fun!
It's not technically a reality show — at least Mariah doesn't want it to feel that way. She prefers to think of it as more of a documentary. The series, called Mariah's World, because of course, will focus on the singer traveling around Europe and South Africa, while planning her wedding to Australian billionaire James Packer.
If you're excited about the show because you're looking forward to seeing Mariah's more… eccentric side, you're in luck:
Olde continued to cite some particular quirks that the diva has displayed in her career that may be present in the documentary. "She cannot speak the day before a performance," he said. "She knows exactly what she wants but she has to communicate through writing or sign language, and it's sort of a joke within her group, because she has to preserve her voice."
Based on everything we're hearing about the show, it might as well be called Mariah Carey Has Way More Money Than You, but considering it is airing on a network whose biggest meal ticket is the Kardashians, it's hardly surprising they're going that route. There's no set date for Mariah's World, but it hopes to premiere earlier this year. No word if it'll be airing against America's Got Talent, but that would the exact kind of bold move that we could totally see Mariah doing.
(Via Rolling Stone)