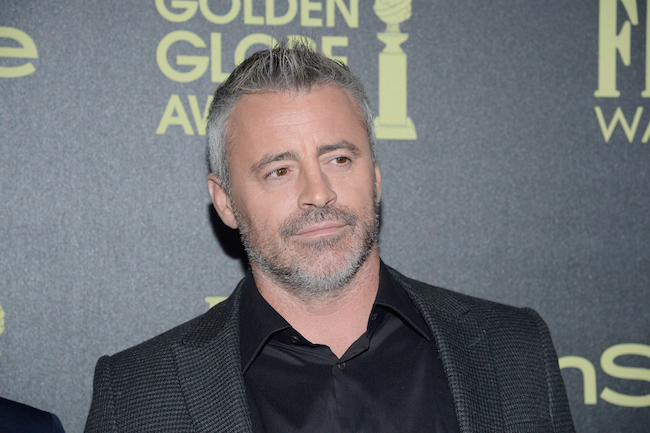 For the faces of the most popular sitcom ever to grace American network television, the collected alumni of Friends have had a surprising amount of trouble finding lasting success in showbiz. Jennifer Aniston smoothly transitioned into a career on the silver screen, but her co-Friends have not been as fortunate. Each has landed the odd multi-season series or stumbled into an unanticipated cult favorite, but none has cemented themselves as a regular presence in Hollywood as may have been expected following their show's conclusion in 2004. Lisa Kudrow wowed critics with The Comeback, but the show failed to connect to a wider audience, Courtney Cox has insulated herself within the fanatical devotees of Cougar Town, and David Schwimmer has secured a key role on this season's breakout, The People v. O.J. Simpson: American Crime Story. But still, it's been impossible for them to reclaim the level of fame they enjoyed at the height of Friends mania.
A new development today has revealed Matthew LeBlanc as the next Friend to make a bid for sitcom superstardom. Variety notes that LeBlanc has signed on for a pilot called I'm Not Your Friend at CBS, with a series commitment attached, meaning that if the network chooses not to pick up the pilot for a full season, LeBlanc will receive a hefty bonus. The series will star LeBlanc as "a contractor who learns that raising his kids is more challenging than expected when his wife goes back to work," a description that explains the series' conspicuous title away as an expression of fatherly tough love, and confirms that it certainly isn't an effort to trick the viewing public into thinking that there are new episodes of Friends with your old pal Joey. (TV already tried that, and it didn't work.)
LeBlanc currently stars as a fictional version of himself on the Showtime sitcom Episodes, which was just confirmed for a fifth season to shoot this year, so how that may affect the production schedule for this new project has yet to be seen. For the moment, however, the executives at CBS have only one question for the producers of I'm Not Your Friend: How you (and your sweeps ratings potential) doin'?