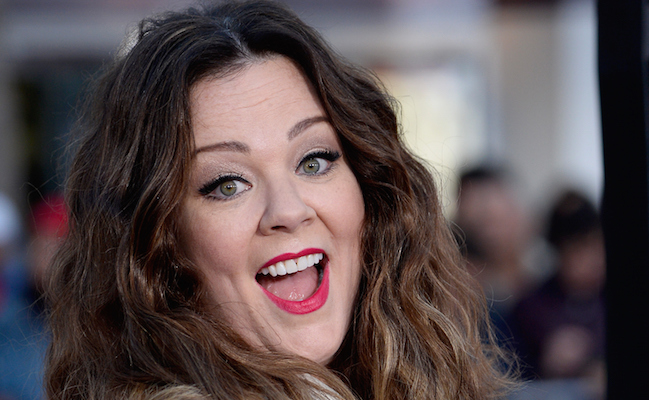 Even though Melissa McCarthy tweeted that she hadn't been asked back for the Gilmore Girls revival, fans kept speculating about a possible return after former costar Yanic Truesdale posted a selfie of the two at dinner together on Instagram. "Don't read anything into it guys," read the caption, but of course people hoped that Sookie and Michel would live to spar again.
Alas, that is still not happening. McCarthy was on Howard Stern's radio show to once again set the record straight. "They can't get you for that, right?" says Stern, ever the pot-stirrer. "Is that what it is?" McCarthy laughs at this, and then says, "No, I think they thought I was too busy, so they didn't talk to me about it."
"Are you insulted?" asks Stern. McCarthy insists no. "I was surprised by it," she says. "But I'm glad they do it, because I get more questions about Gilmore like in every country, everybody asks about that show. Like the fanbase of that show is really remarkable."
So Melissa McCarthy is not doing the show, and she's not upset. As evidenced by her dinner with Truesdale, she's still in touch with the cast. And as Howard Stern says, she doesn't have time to be upset. He puts it this way: "You know who you remind me of? The Olsen twins. They didn't show up for the Full House reunion. See, you're smart. Those girls know what they're doing."
Check out the clip from The Howard Stern Show below.