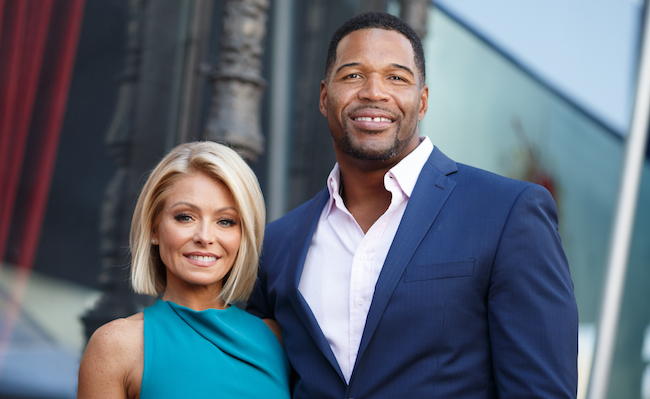 Kelly Ripa, the preternaturally bubbly and charming morning-show host, may not be having the greatest morning of all time. That's because it's just become official that Michael Strahan, her co-host for the past four years (and one of the most likable people on the planet) is leaving the comforts of Live! With Kelly And Michael for Good Morning America (the show I will always association with Joan Lunden and her horrifying Vaseline commercial). Who will be Ripa's next co-host? Who knows! Perhaps she'll go at it alone for a while. Strahan, however, will be stepping into his role at GMA full-time in the fall after he vanishes from Live! this summer.
Strahan began his tenure at Live! in 2012, where he quickly helped create a ratings surge, turning the show from a success to a mega-hit, bringing the show's "closest competitor" Today to its knees with an 87 percent lead (hey, I like to discuss my morning talk shows like they're Game of Thrones). Now, GMA hopes to capture some of that magic. The Hollywood Reporter notes that Strahan's been working as a special correspondent at the show for the past two years, and, in a memo to staffers, James Goldston, president of ABC News states that he's hoping that Strahan's addition will not only strengthen the broadcast but continue doing what his arrival at Live! did for them; namely, he also wants to take down Today.
Almost exactly four years ago GMA memorably broke Today's epic 16-year win streak in the mornings. Since then, the team has battled just as fiercely to deliver great journalism when news breaks, from San Bernardino to Brussels; reported relentlessly from the campaign trail with over 100 interviews with the candidates; and embraced new technology – from VR to our GMA Wake Up Call – to supercharge how we connect with our viewers every minute of the day.

I'm delighted to welcome Michael to GMA each and every morning. I can't wait to see what this incredibly talented team will bring our viewers next.
Live! will begin auditioning co-hosts in the fall. As sad as it is to see Strahan go, it's going to be exciting to see just who Ripa will team up with next.  Strahan released a statement saying that leaving Live! will not be easy:
"My time with LIVE with Kelly and Michael has been transformative, and my departure will be bittersweet. Kelly has been an unbelievable partner, and I am so thankful to her and the entire team. I am extremely grateful for the amazing support I've received from all of the fans," he added.

Fortunately for Strahan, his new co-workers were happy to welcome him. Both Robin Roberts and George Stephanopoulos (whose Twitter account is 100 percent managed by his hair) tweeted their congratulations:
No one can be 100 percent sure, but this is probably what Strahan's feeling like right about now…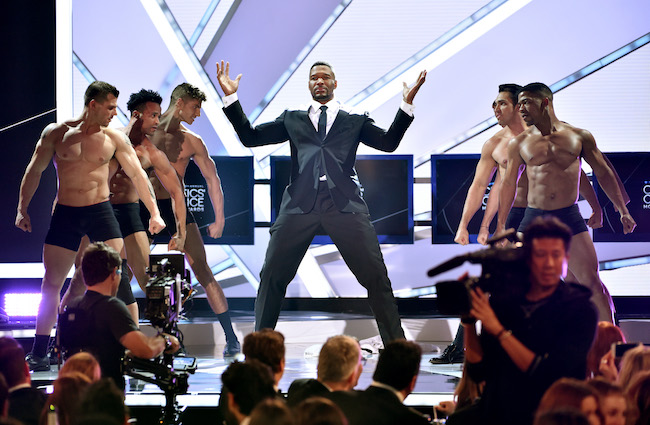 Getty Image