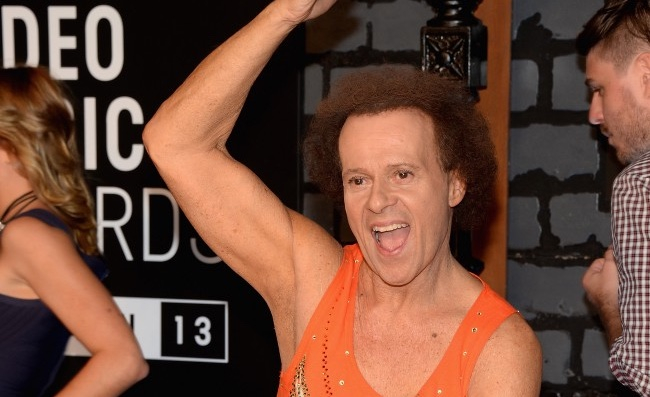 The hugely popular Missing Richard Simmons podcast, which dives into the fitness guru's self imposed exile from the public eye by his one-time friend and former Daily Show producer Dan Taberski, might be getting the old television adaptation treatment. According to The Hollywood Reporter, First Look Media, the news organization that produced the podcast, is currently shopping around a small screen version under its newly branded Topic studio.
It's unclear what a televised serialization might entail other beyond archived footage and like, a camera crew set up down the street from Simmons' estate, however First Look president Michael Bloom said in a previous interview, "Richard Simmons could have been a lot of things, but it started as a podcast. It turns out it could be a really nice expression in long form."
There have been arguments made against the exploitative nature of a podcast dedicated to a guy who seems to really just wants to be left alone, so turning the thing into a TV show probably isn't going to silence critics anytime soon. With any luck, the point might be moot anyway since new reports suggest that Simmons may be getting ready for a so-called comeback to help promote a new line of Richard Simmons branded products.
(Via The Hollywood Reporter)