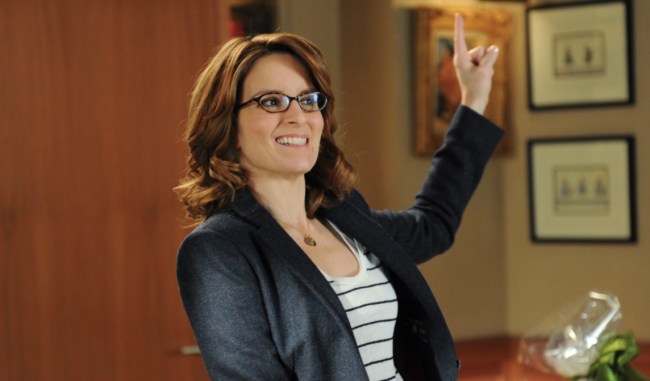 Liz Lemon said it best: Yes to love, yes to life, yes to starring in high-profile Amazon series.
Tina Fey has joined the cast of Modern Love, based on the popular New York Times column and podcast of the same name. Other additions to Amazon's star-studded anthology series include Anne Hathaway, Dev Patel, John Slattery, Catherine Keener, and Brandon Victor Dixon, as well as Andy Garcia, Cristin Milioti, Olivia Cooke, Andrew Scott, Shea Whigham, Gary Carr, Sofia Boutella, and John Gallagher Jr. Sharon Hogan (Catastrophe) and Emmy Rossum (Shameless) have also been tapped to direct episodes. It's like Amazon's other ensemble show, The Romanoffs, except hopefully with better reviews.
"It's like I woke up in the actor candy store. We've managed to assemble a dream cast of my favorite actors," showunner John Carney (Once, Sing Street) said in a statement. "It's a testament to the reach of the original column and of how, now more than ever, love is the only certainty." The Hollywood Reporter notes that "Horgan also wrote the episode she's directing," which will feature Fey (in a rare appearance on a show she didn't help create) and Slattery, who last worked together on 30 Rock. The Mad Men star played Steven Austin, so maybe if we're lucky, we'll get a reprise of the "Ooga Booga" song.
Modern Love does not have a premiere date yet.