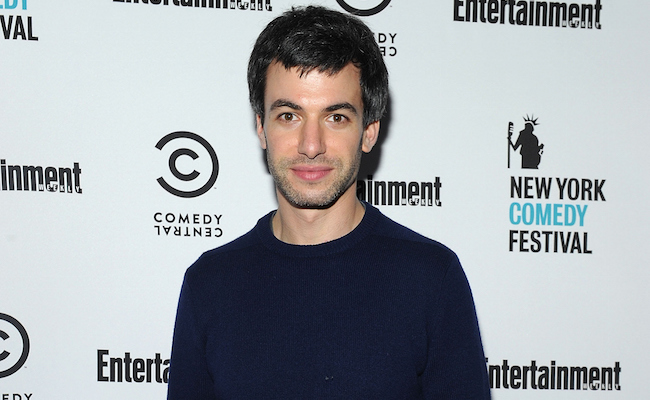 The legend of Nathan For You continues to grow.
Do you remember the Summit Ice jacket line that Nathan Fielder trotted out last year? Of course you do. It was the apparel option Nathan created as a holocaust education counterpoint to windbreaker manufacturer Taiga's insane tribute to a writer who was a holocaust denier. Celebrities like Jack Black, Seth Rogen and Joseph Gordon-Levitt all rocked this jacket and 100 percent of the profits are headed to the Vancouver Holocaust Education Centre.
Last we checked in on this unlikely initiative, Summit Ice had racked up an impressive $45,000 in sales and presumably protected a few customers from the elements. Six weeks later, Entertainment Weekly reports that the sales total has now ballooned to a whopping $300,000. The profit margin hasn't been revealed just yet, but it's a safe bet to imagine the Vancouver Holocaust Education Centre will be happy with what rolls in. Here's what the comedian said to EW about the impressive response to Summit Ice:
"We are excited to see fourth-quarter earnings come in slightly better than expectations. At this rate, Summit Ice is on track for projected gross annual sales of $2.2 million."
In non-jacket based Nathan Fielder news, it was revealed last week that we're getting a fourth season of Nathan For You. Let's all put down our copies of The Movement and rejoice.
DISCLAIMER: TUNING IN FOR FINALE OFFER NO LONGER VALID BECAUSE TIME MARCHES ON
(via Entertainment Weekly)