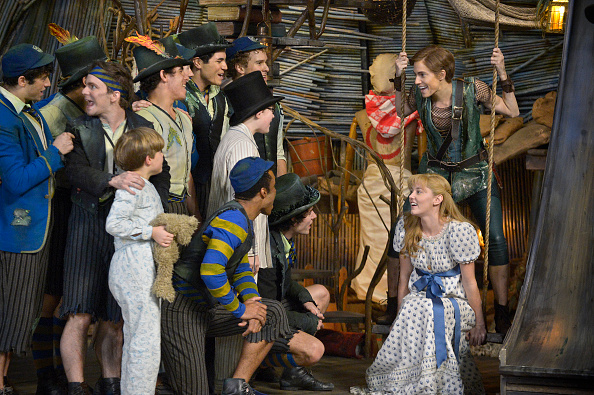 The ratings for NBC's live musical event Peter Pan were disappointing, but the network is planning to continue with more live musicals in 2015, including The Music Man and The Wiz.
Producers Craig Zadan and Neil Meron, who were executive producers on NBC's live The Sound of Music and Peter Pan, will return for both live shows. They are also attached to produce the 87th Annual Academy Awards:
The duo is behind NBC's hugely successful Sound Of Music special and they are also are attached to Peter Pan. Additionally, Zadan and Meron know The Music Man musical very well as they produced the previous TV adaptation for ABC in 2003 starring Matthew Broderick and Kristin Chenoweth.
The Music Man is an unsurprising choice. So far, NBC has been conservative in its show choices, sticking to more traditional musicals, and just about every high school in America has staged The Music Man at some point.
The Wiz, however, is a more interesting choice by NBC. The story of The Wizard of Oz is widely known and beloved, making it a safe choice for network primetime, and The Wiz will also bring more diversity to the NBC musical line-up. Aside from Audra McDonald in The Sound of Music, the live Peter Pan and The Sound of Music were very, very white.
Most importantly, though, The Wiz is a really great show. The 1978 film adaptation was a special kind of weird, but the music is solid and the story is timeless. The Music Man will appeal to the older crowd, but The Wiz gives me hope that NBC's future live musicals will be a little less conventional Rodgers and Hammerstein fare.
Source: Deadline