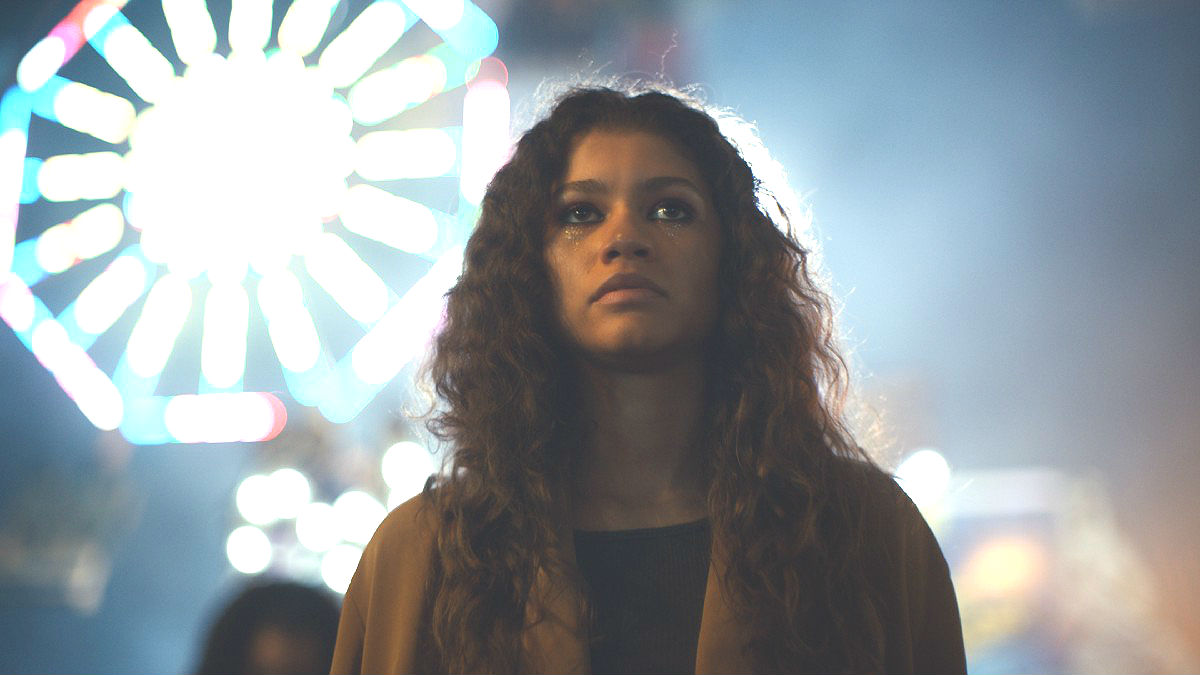 HBO is keeping you busy this summer with a line-up that's packed with A-list actors and prestige dramas.
Big Little Lies returns for its anticipated second season as Reese Witherspoon and the rest of the cast welcome Meryl Streep, who serves as the show's de-facto villain this time around. Zendaya's headlining her own drama drenched in teenage angst, sex, and very real discussions about drug addiction. And the streaming service is giving you another chance to rock out to Bradley Cooper's directorial debut. Even if you've seen this remake before, the soundtrack alone is worth another watch.
Here's a roundup of everything coming to (and leaving) HBO this June.
Big Little Lies (season 2 premiere)
HBO's breakout drama returns for another season this June. All of the original cast is back which means you'll be treated to some heavy-hitting performances from the likes of Reese Witherspoon, Nicole Kidman, Laura Dern, and Shailene Woodley. The show is adding another Oscar-winner in Meryl Streep, who plays the mother of Kidman's dead, abusive ex. It's her investigation into his mysterious demise that puts the ladies on edge.
Euphoria (season premiere)
The newest drama from the prestige cable network packs some major star power. Drake helped produce this ode to teenagedom while Zendaya leads a cast of talented up-and-comers. The loose plot of this thing follows her character and the rest of her group of friends as they navigate drugs, sex, relationships, and growing up with Zendaya playing a recovering drug addict trying to get her life back on track.

A Star is Born
Bradley Cooper's directorial debut racked up plenty of awards earlier this year, and now you can finally find out why (if you haven't seen it in theaters like pretty much everyone else already has). Cooper plays a washed-up musician who finds inspiration in a talented singer played by Lady Gaga. The two have a whirlwind romance sprinkled with fame, mentions of addiction and mental illness, but ultimately, it ends in tragedy. Still, the soundtrack is a banger.
Here are all the titles coming and going on HBO NOW in June:
Original Programming:
The Cold Blue (6/6)
Ice on Fire (6/11)
Jerry Garcia: It's Not My Weekend (6/14)
Wig (6/18)
True Justice: Bryan Stevenson's Fight for Equality (6/26)
Ramy Youssef: Feelings (6/29
Series Premieres:
Axios, Season 2 (6/2)
Success, HBO Europe (6/5)
Big Little Lies, Season 2 (6/9)
El Jardin Bronce, Season 2 (6/9)
Los Espookys, Series Premiere (6/14)
Euphoria, Series Premiere (6/16)
Years and Years, Series Premiere (6/24)
Series Finales:
Wyatt Cenac's Problem Areas, Season 2 (6/7)
Chernobyl (6/3)
Gentleman Jack (6/10)
Theatrical Premieres:
Bad Times at the El Royale, 2018 (6/1)
The 15:17 to Paris, 2018 (6/4)
A Star is Born, 2018 (6/8)
The Hate U Give, 2018 (6/15)
The Old Man & The Gun, 2018 (6/22)
Robin Hood, 2018 (6/29)
Estrenos:
Carro, 2018 (6/1)
Petra, 2018 (6/7)
Los Silencios (AKA The Silences), 2018 (6/14)
Somos calentura (AKA We Are The Heat), 2019 (6/21)
Starting June 1:
Beerfest, 2006
Breakin' All The Rules, 2004
Conspiracy Theory, 1997
Darkman, 1990
Darkman II: The Return of Durant, 1996
Darkman III: Die Darkman Die, 1996
Diary of a Wimpy Kid: Rodrick Rules, 2011
Down to You, 2000
Funny Games, 2008
Halloween II, 1981
Halloween III: Season of the Witch, 1982
High Crimes, 2002
The Invasion, 2007
Joe Somebody, 2001
Legend, 2010
Macgruber (Extended Version), 2010
Only the Lonely, 1991
Rescue Dawn, 2007
Robin Hood, 2010
Snow Angels, 2008
Sprung, 1997
Steve Jobs, 2015
The Siege
The Station Agent, 2003
We Are Your Friends, 2015
Young Adam, 2004
Ending June 13:
The Layover, 2016
Ending June 16:
Altitude, 2017
First Kill, 2017
Ending June 19:
Annabelle: Creation, 2017
Ending June 30:
Against the Ropes, 2004
Big Fish, 2003
Bootmen, 2000
Clash of the Titans, 2010
The Cooler, 2003
Cop Out, 2010
Dave, 1993
Fifty Shades Freed (Extended Version), 2018
Honey, I Shrunk the Kids, 1989
The Human Stain, 2003
Jupiter Ascending, 2015
Light It Up, 1999
The Losers, 2010
Love, Simon, 2018
Mystery, Alaska, 1999
Pacific Rim: Uprising, 2018
Percy Jackson & The Olympians: The Lightning Thief, 2010
The Perfect Score, 2004
Pirate Radio, 2009
Self/Less, 2015
The Statement, 2003
There's Something About Mary, 1998
Tomb Raider, 2018