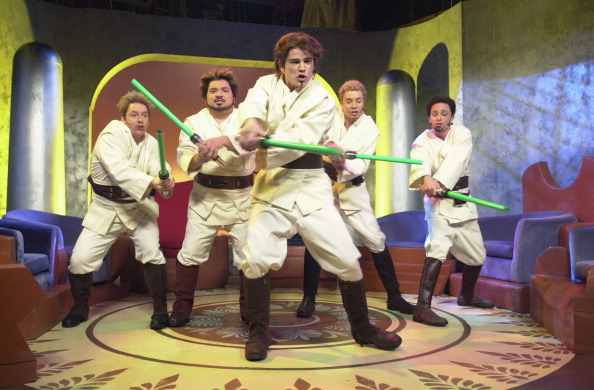 That Justin Timberlake would show up during tomorrow night's SNL 40th Anniversary Special should come as no surprise. Hell, to think that he and the members of the Backstreet Boys could possibly share the stage is enough to reboot the '90s in their entirety. Now it looks like J.T. will have some back up from the rest of his old band,*NSYNC:
Entertainment Weekly later confirmed the tweet with NBC, but gave no details about what the band's involvement might entail:
Members of *NSYNC will be attending the festivities, NBC has confirmed to EW.
Please, please, please tell me they're involved in a skit that rips off West Side Story. I might actually sit through the special's 3.5-hour time slot just to see that happen.
(Via Entertainment Weekly and Twitter)