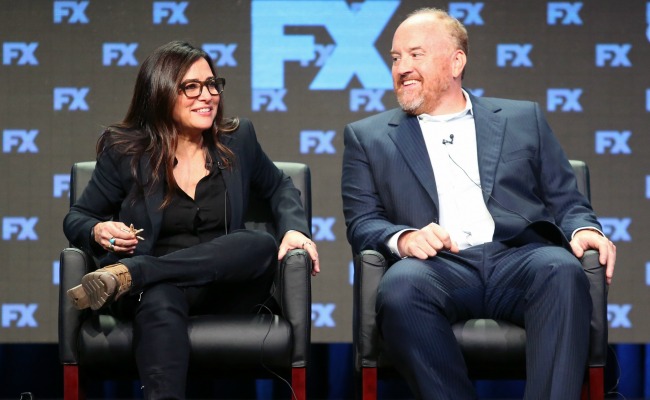 Following a New York Times report that he had masturbated in front of five women without their consent, comedian Louis C.K. has quickly seen the fallout for his behavior. After he released a statement admitting that the allegations were true, C.K. was completely cut out by HBO, FX, and Netflix, and his movie, I Love You, Daddy, was also dropped by its distributor.
While some in the comedy community and Hollywood stepped forward quickly to condemn C.K.'s predatory behavior, many were curious how comedian and actress Pamela Adlon would respond, due to her longtime creative partnership with C.K.
Adlon released a statement to The Hollywood Reporter on Friday evening, expressing her sorrow and asking for privacy.
"Hi. I'm here. I have to say something. It's so important. My family and I are devastated and in shock after the admission of abhorrent behavior by my friend and partner, Louis C.K. I feel deep sorrow and empathy for the women who have come forward. I am asking for privacy at this time for myself and my family. I am processing and grieving and hope to say more as soon as I am able."
Adlon and C.K. have been friends and collaborators for decades, most recently on the critically acclaimed shows Louie and Better Things.
(Via The Hollywood Reporter)