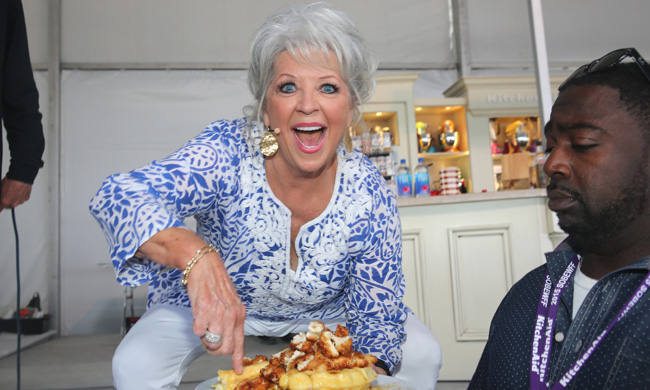 Paula Deen's food empire took a bit of stumble after a controversy involving her reported use of racial slurs ended her time with Food Network and many of her endorsement deals. Not to mention the number of people who have put Deen through the ringer for her sometimes unhealthy recipes, notably featuring a lot of butter.
All of that seems to be in the past now, at least enough for Deen to come back to television for the next season of Dancing With The Stars. The cooking icon will join Triple Crown jockey Victor Espinoza, the much different looking Bindi Irwin and Backstreet Boy Nick Carter. But Deen seems to be one of the big gets for the show according to Variety, as she has been asked to join the show in the past and has declined.
Is now the right time for her to emerge and take back some of the television limelight? Probably not. But Dancing With The Stars does seem to be where former stars can go and relive some of that glory. Maybe she can make the cast some of those famous deep fried cheese cake slices. Gives her an edge in the contest.