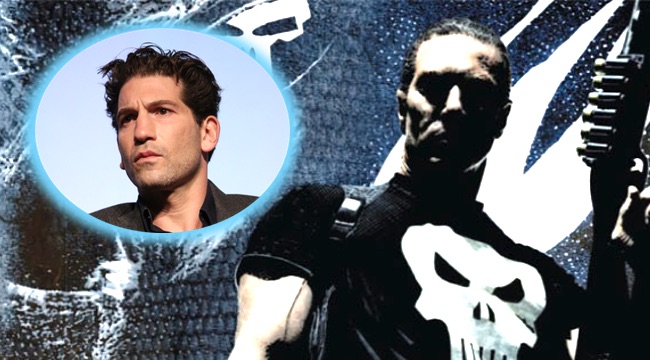 For many months, the internet has barely contained its fanboy glee over the prospect of The Punisher spinoff actually happening. Folks were thrilled to see Jon Bernthal's visage sign on as The Punisher (also known as Frank Castle) in Netflix's Marvel's Daredevil series, and though the series hasn't received every accolade afforded to Jessica Jones, the Daredevil effort holds its own with fans. Bernthal hasn't yet appeared on the current series, but he'll be on board for the second season.
While courting the press, Bernthal always plays it close to the vest when fielding Punisher questions, but things are heating up now with news from Variety, which says Netflix is indeed "prepping" Punisher for his own spinoff series. Why? Because the numbers look that good:
Netflix does not release usage numbers, but according to data revealed last year by Variety, Daredevil is one of the platform's most popular shows with an estimated 10.7% of subscribers having watched at least one episode in its first 11 days on the streaming service. According to NBC's presentation of Netflix numbers this past week, Jessica Jones averaged 4.8 million viewers in adults 18-49 during a 35-day viewing cycle, ranking as the most-viewed show for that time period.
So, The Punisher will likely jump on as the sixth Marvel series for Netflix, which is truly phenomenal when one considers how Netflix is still relatively new to the original programming game. Who knew that a fanciful prison dramedy like Orange is the New Black could eventually pave the way for comic nerds to get their binge watching on? The internet is a glorious thing.
(Via Variety)