We just learned that our beloved Jon Stewart is leaving The Daily Show — and all of us — later this year. We're in pain. We're in mourning. And while perhaps it's too soon to move on, our grief still so fresh, perhaps we can deal with the pain by envisioning a great tomorrow. Here are six amazing possibilities for a new host. No one can replace Jon Stewart — but any one of these hopefuls would be a win for all of us.
Wyatt Cenac
Cenac left The Daily Show in 2012, saying he wanted more. Well, the hosting chair seems like more to me.
Aisha Tyler
Not only is Tyler funny, smart, and beautiful, she comes with hosting experience (she helmed Talk Soup from 2001 to 2002). And spy experience, obviously.
Samantha Bee
A 12-year veteran of the show and its longest-running correspondent, Bee would be a natural choice. She's funny, she's trusted, she's got that fake news persona down pat, and she's already on Bill O'Reilly's sh*t-list.
Kristen Schaal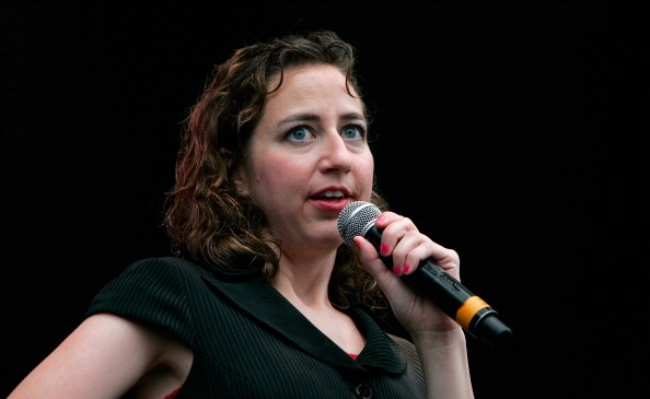 The show's senior women's issues correspondent since 2008, Schaal could provide a unique voice — literally — to late-night talk TV. If you can't picture it, just imagine Louise Belcher delivering the news. Yeah. You want that in your life now, don't you?
Amy Poehler
She's a long shot. But she's the long shot we need.
Jessica Williams
Clearly the best choice is also, we hope, the most likely. Jessica Williams is a fan favorite for her humor and her biting segments on race, sexism, and privilege. If anyone can wear the fake news crown, it's Williams.