https://twitter.com/RickandMorty/status/1146796377302798336
We're just a few months away from Season 4 of Rick and Morty, if Adult Swim is to be believed, and still we've seen little of what's to come on the show that has (at least) 70 episodes left on the docket. Season 3's last episode aired on October 1 of 2017, and we've still yet to see much evidence that any more Rick and Morty does actually exist.
But contracts are contracts, and Cartoon Network promises more is coming. In November of this year, in fact. And it's taken the Fourth of July holiday to give us another teaser that may not have anything to do with Season 4 but definitely has some references to July 4.
There was actually a lot to see in the 15 second clip, starting with Evil Morty (denoted by an eyepatch) on a beer can.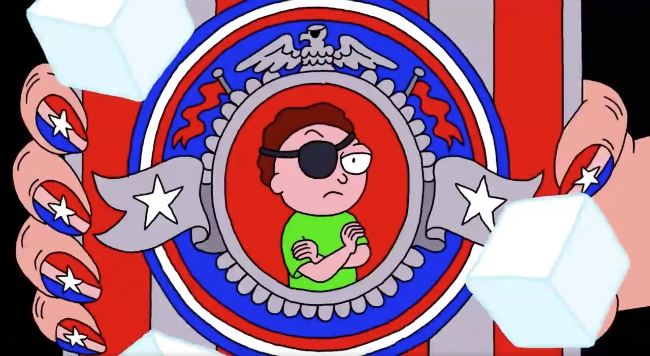 Fittingly, Rick first shows up as beer fizz that comes from what's basically an evil version of PBR.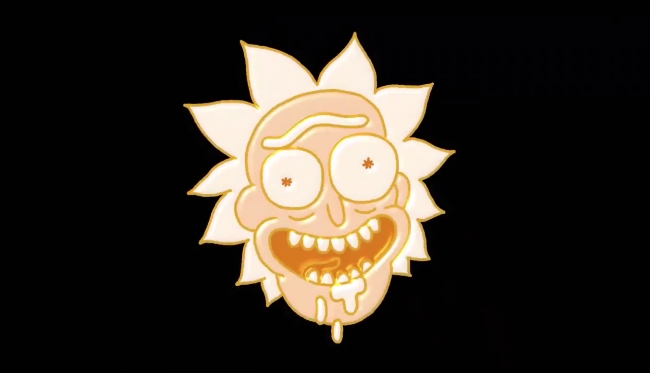 The most fun image is perhaps Rick and Morty on the grill, complete with individual Mr. Meeseeks heads on skewers. It doesn't end well for anyone on the grill, but it's at least a fun image before Meaty Morty gets stabbed in the eye.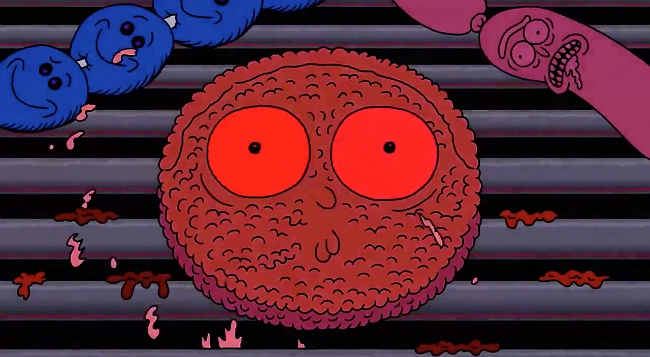 Rick also fares much worse as a hot dog than a pickle, as the trippy spot has him gobbled up by a hungry reveler.
The final shot is, however, a bit happier. The camera pulls out as Rick and Morty-shaped fireworks go off above a crowd of characters, including what appears to be both regular style Rick and Morty in a hot tub along with an Uncle Sam-style Rick and some sort of alien creature.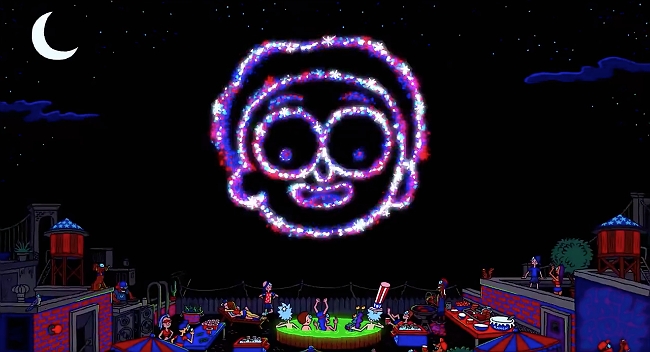 We'll have to wait and see if Hot Dog Rick appears in any actual episodes of Rick and Morty in the fall, but perhaps there are enough easter eggs in that brief clip to keep fans excited until then.