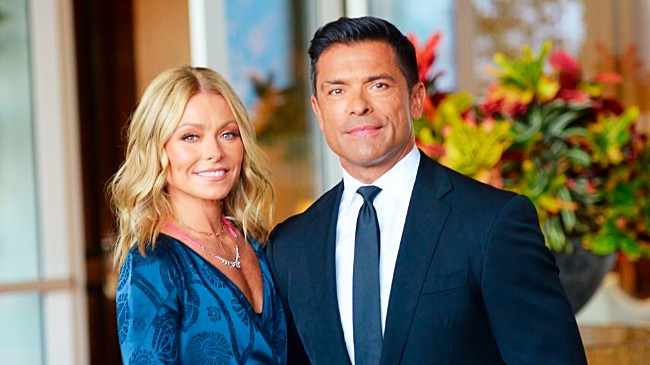 If you watch Riverdale on The CW or keep track of the thirsty folks online who watch Roberto Aguirre-Sacasa's television adaptation of the famous Archie Comics storyline, then chances are you know all about the "hot adults parenting hot teens" jokes that surround it. And yes, these are jokes, but judging by the ridiculous characters, situations, and plot points that Riverdale has inundated viewers with for three seasons now, they're not entirely accurate. In fact, they're pretty much dead-on.
Enter Kelly Ripa, the co-host of Live with Kelly and Ryan whose husband (Mark Consuelos) and son (Michael Consuelos) have played the older and younger versions of the same character, Hiram Lodge. According to an Instagram post from Tuesday, she's been cast to play "Hiram's mistress."
"23 years of auditioning for a role [I] was born to play," Ripa joked. E! News, meanwhile, obtained more information about the television host's casting. Her character is named "Mrs. Mulwray," and The CW describes her as follows: "Confident and tough, she is Hiram Lodge's alleged mistress. She's a beautiful, icy, femme fatale who gets caught up in a conspiracy that's much bigger than she initially realized." This show is so ridiculously silly and fun.
(Via E! News)