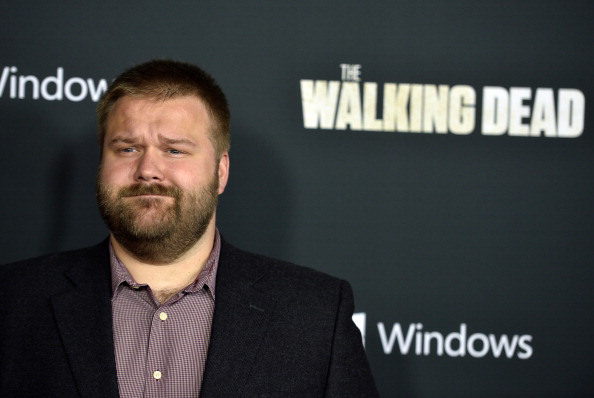 Many of you may know that Robert Kirkman did not create The Walking Dead comic book series alone. He co-created it with Tony Moore, a friend of his since they were teenagers. Moore did the artwork for the first six issues, and then the two ended their partnership, with Moore assigning his interest to Kirkman in 2005.
Moore sued Kirkman in 2012, claiming that he was duped into assigning his interest, asking for half the proceeds from The Walking Dead. Moore claimed that he signed over rights The Walking Dead in full to Kirkman because Kirkman claimed that the deal for the television show would fall apart unless he did so.
Later in 2012, Kirkman and Moore settled the lawsuit for an undisclosed amount. However, their lengthy friendship never recovered.
In addition to revealing how The Walking Dead would eventually end, Kirkman spoke about the status of his relationship with Moore with Marc Maron on the WTF podcast.
"You guys are no longer friends, is that the deal?" Maron asked.

"Yeah, it's definitely an unfortunate thing but I think like, uh, I don't know. I still love the guy. If he called today and said he needed a kidney, like, there's a history there. It's like real, you know? But yeah, we definitely drifted apart. So, you know."

"Over the show?"

"Over the comic. That six issue break was a pretty, uh, defining moment in both of our lives."

"But it's settled?" Maron asked.

"Yeah, I think we're cool now," Kirkman said.

"But not friends?"

"Yeah. I guess not. It's just one of those things.
Meanwhile, Moore is still illustrating comics, including Deadpool, Ghost Rider, Venom, and Punisher. He also co-created The Exterminators and Fear Agent comics.
Source: WTF with Marc Maron