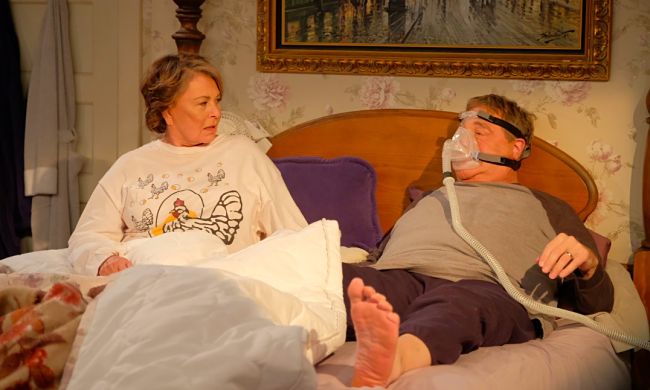 In the Roseanne season 10 premiere, Dan storms off to the garage after daughter Becky tells the family she's going to become a surrogate. After hearing the door slam from inside the house, Roseanne says, "I'll wait until he's had a couple of beers first." She pauses three seconds. "That oughta do it."
That three-second pause is about how long it took ABC to renew the Roseanne revival once the ratings for the show's first episodes in 21 years came in.
ABC has ordered an 11th season of Roseanne. The ratings just keep getting better for the revival: After one day of delayed viewing counted, the show picked up an additional 3.4 million viewers, bringing its total viewer count to 21.89 million. The comedy also saw its 18-49 rating grow to a whopping 6.24 rating. (Via)
"We're thrilled that America has welcomed the Conner family back into their homes," said ABC Entertainment president Channing Dungey in a statement. "The show is as fresh and relevant today as it was when it left the air 21 years ago. We can't wait to see what the Roseanne team has in store for next year." Renew it until 2020 — that's when things should start to get really interesting.
Anyway, expect The Drew Carey Show to come back any day now.
(Via Entertainment Weekly)