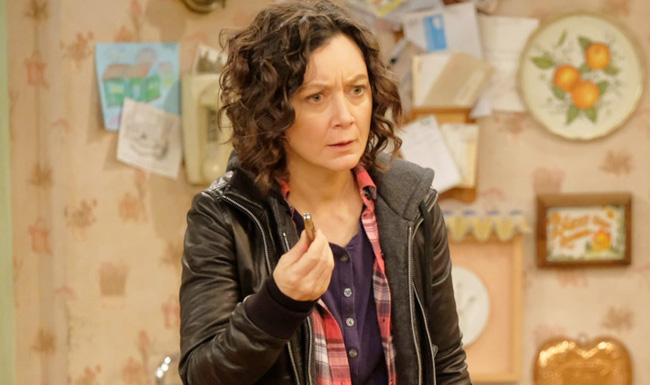 Rumors have been swirling about what will happen with the cast and crew of Roseanne since the show was canceled by ABC. Racist comments made by Roseanne Barr on Twitter led to the network canceling the show, with many in the cast condemning the comments and others holding back when pressed by the media. The cancellation has led to an increase in activity from Barr on Twitter, retweeting defenders and other questionable material in between her own posts on the situation. This includes one post that has been deleted where Barr said it was sad ABC would lose "two of the greatest actors in the world out with me-Laurie and John" due to the cancellation.
That might not be the case now according to a report by TMZ. While prior reports indicated ABC was trying to transfer the cast into a new show, TMZ reports that ABC and those involved with Roseanne are attempting to bring the show back as a spin-off based on Darlene:
We're told Sara's been calling cast members to gauge their interest in the event ABC gives the reboot the green light. We're told John Goodman is "very interested."

Our sources say Tom Werner, who produced "Roseanne" through his company Carsey-Werner, is involved in the effort to reboot the show around Sara.
Gilbert was one of the driving forces behind the return of the sitcom initially, and also one of the earliest to distance herself from Roseanne's comments:
TMZ adds that one of the driving factors behind saving the show in some form is finding a solution for the cast, crew, and writers who worked on the show. The sudden cancellation, while justified in the eyes of ABC and many critics of Barr, did toss those connected to the show into a flux. A spin-off could be the best solution for all involved, though there could be legal hurdles before any official deal is made.