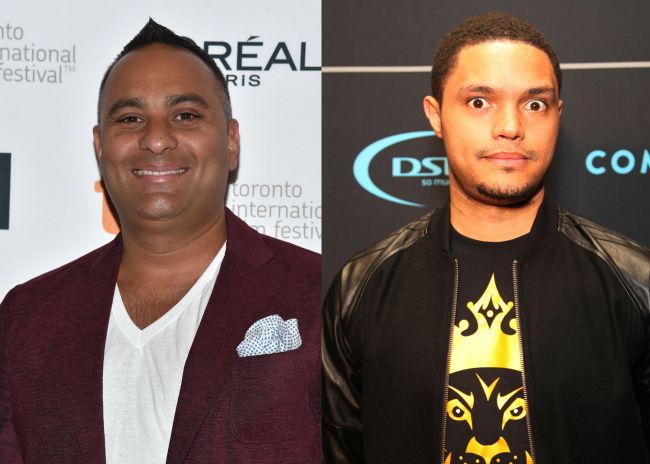 As if newly announced Daily Show host Trevor Noah didn't have enough bad press to deflect with the internet digging up his old tweets, yesterday Canadian comedian Russell Peters told a Singapore news outlet that Noah is also a joke thief, and had stolen his material in the past.
Oof. That's a hefty accusation to make, and way worse than just making some bad jokes in poor taste. However as many noted, there were no concrete examples on the internet of Noah stealing Peters jokes, which was probably because it never happened. Earlier today, Russell Peters tweeted that it was all just a "prank."
Hilarious? Trevor Noah seemed gracious enough about it, but depending on whether or not he was, oh, in on the joke — that had to have been an excruciatingly nerve-wracking 24 hours or so. Now can we agree to just leave the poor guy alone now until he actually gets behind The Daily Show desk already?
Peters original comments:
(Via Mediaite)