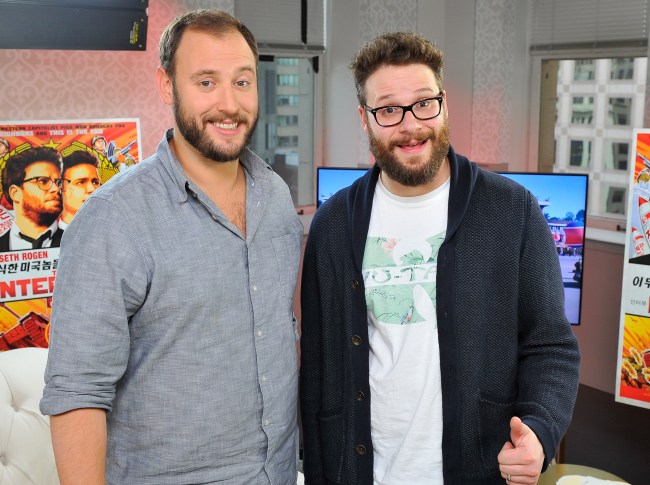 Hulu has ordered a pilot from Seth Rogen and the Laverne to his Shirley, Evan Goldberg.
Future Man, which Rogen and Goldberg will also direct the first episode of, is about "a janitor by day, world-ranked gamer by night, who is tasked with preventing the extinction of humans after mysterious visitors from the future declare him to be the key to defeating the imminent super-race invasion." Y'know, that old chestnut. It's unknown at this time when the series will premiere, or who will play the super-janitor, but it does mean Rogen won't be able to attend your 4/20 party.
He's very busy. There's Future Man and Preacher, which he and Goldberg are developing for AMC, as well as Neighbors 2, Sausage Party, Steve Jobs, Kung Fu Panda 3, and B.O.O.: Bureau of Otherworldly Operations. I hear he also occasionally takes 10-minute naps, that slacker.
A disgrace to stoners everywhere.
(Via the Hollywood Reporter)