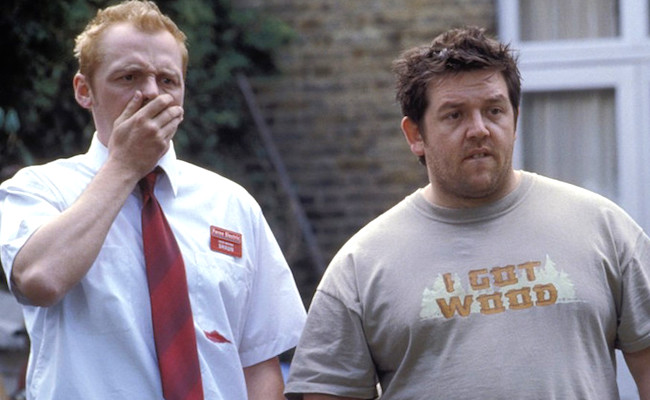 A few years back, Simon Pegg was actively considered to enter the X-Files universe. That didn't pan out, but 2018 comes bearing the news that Pegg has his own supernatural procedural program on the way.
Chatting with Variety, Pegg and Cornetto Trilogy co-star Nick Frost confirmed they are crafting the paranormal horror-comedy Truth Seekers via their newly formed indie banner Stolen Picture. Each installment focuses on a different paranormal incident, a format that Pegg sounds bullish for.
"Each episode is going to be an adventure, a potential haunting or something," he explained. "It'll start as a very parochial idea, a very small business venture for these people, but it will expand as the series goes on to be something far more global. It's a language everyone understands, the mystery of the unknown. Shaun of the Dead was a very parochial story set in North London and somehow it managed to get this global reach because everyone understands the language of zombie movies."
The project sounds very promising, although it's not entirely clear what Pegg and Frost will be doing as part of the project. Simon Pegg returning to regular TV comedy life for the first time since Spaced would be a lovely bonus, but nothing is being promised beyond their producing involvement. Either way, consider us intrigued. After all, Ghosted has been doing a bang-up job in the supernatural procedural comedy genre and it could use some company.
(Via Variety)