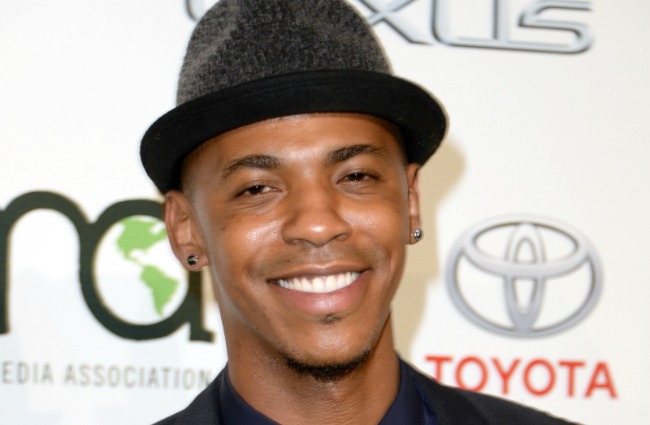 After months of silence, CBS' Supergirl seems like it's being constructed before our very eyes now. Two weeks ago we learned that the show would be a crime procedural with family drama thrown in for good measure, and last week we learned that Glee and Whiplash actress Melissa Benoist had been cast in the role of Kara Zor-el/Supergirl. Now, Supergirl's supporting cast is starting to come together and both the character and, to a lesser degree, the actor are familiar names.
Mehcad Brooks (Necessary Roughness, True Blood) is set to co-star opposite Melissa Benoist in CBS' pilot Supergirl. Based on the characters from DC Comics, the project — from Warner Bros. TV and studio-based Berlanti Prods. — centers on Kara Zor-El (Benoist), who is embracing her superhuman abilities. Brooks will play James Olsen, a photographer at CatCo, the media company where Kara (Benoist) works. He recently has been living and working in National City, though the reason is still a secret.
Besides his starring role in Necessary Roughness and his impressive arc as Eggs on True Blood, the actor also played Alfre Woodard's troubled son on Desperate Housewives. With his resume in mind, it's doubtful that this is going to be less than a capable performance in a substantial role, even though Jimmy Olsen is most known as the photographer for The Daily Planet and Superman's plucky sidekick.
In the 1980s Christopher Reeves movies, Olsen was played by Marc McClure (who also appeared in the Supergirl movie). The role was popularized on Jack Larson in The Adventures of Superman and later played by Justin Whalin in Lois And Clark and by Aaron Ashmore on Smallville.
Prior to the Man of Steel premiere, there was some thought that Rebecca Buller's "Jenny" character had actually been a female version of Jimmy Olsen, but that was debunked. Unfortunately, the possibility that Warner Bros had changed Jimmy Olsen's sex caused some to go into spasm, so I imagine that we're going to see similarly small pockets of outrage over the decision to change the character's race for this project.
Pushing that aside, one important question comes to mind now that we know Olsen will be a part of Supergirl: will he serve as a bridge to Kara Zor-el's cousin Superman's existence on this show either in-person or legend? Obviously, we're going to have to wait and see on that, but it's something to ponder and possibly get excited about.
Source: Deadline