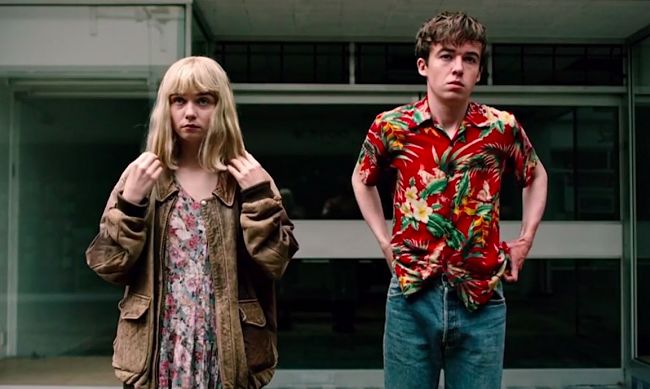 2018 isn't even a month old, but we already have what's likely to be one of the 10 best television shows of the year. Channel 4 and Netflix's The End of the F***ing World was a total surprise, a very funny, very sweet, very murder-y series about two runaway teens. It's great, and I hope it never comes back.
Season one ends on the right note of mystery and sadness and, as our own Alan Sepinwall explained, a hypothetical season two "wouldn't have the emotional weight of this one because it would require the two main characters to be separate for most of it, whether both are in custody or James is somehow still at large." But according to Charles Forsman, who wrote the graphic novel the Netflix series is based on, more episodes are being discussed.
"The people at the top are still talking," he told Vulture. "I haven't heard much lately, but I'm sure they're all seeing the begging of people online for it. So we'll see. We'll see what happens." Meanwhile, showrunner Jonathan Entwistle has been getting "thousands of social media messages" every day about a second season, from both people who do and don't want it, and he and the writers are "looking at what the people who loved the show are saying, to see how we can unpack that and how we could continue the tone of the show. Because I think that is so crucial: Without the comic as a backbone… how do we execute the world of The End of the F***ing World and still keep it fresh and exciting?"
That's easy: more dance scenes.