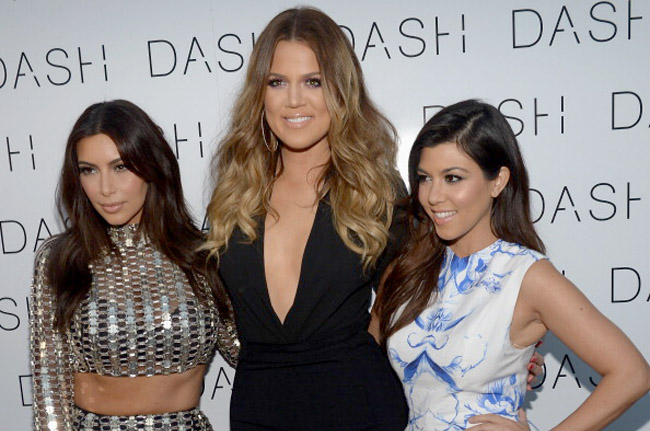 Oh, good! The already obscenely rich Kardashian-Jenner family is going to get even more obscenely rich. Page Six is reporting that the family has just signed on to a record-breaking four-year deal with the E! network for $100 million, although that almost seems like chump change considering Kim Kardashian's krappy iPad game was said to have raked in $200 million by the end of last year.
The deal, which will include Keeping Up with the Kardashians and any spin-offs and digital properties, is said to include "momager" Kris Jenner (who reportedly secured the deal), and her spawn Kim, Khloé, and Kourtney Kardashian, as well as Kendall and Kylie Jenner. So, more than $16 million per K.
Bruce himself is not in on the deal because he's leaving Keeping Up with the Kardashians after Season 10 for his own E! series about transitioning. Likewise, Kanye is not included, but he'll supposedly be receiving a "sizable fee" for his appearances.
The Kardashian deal, the highest in TV history for a reality brand, is being kept strictly under wraps. E!'s parent company, Comcast, says it plans to save by spending less on content if its proposed merger with Time Warner Cable goes ahead.

Our source added, "You'll be seeing a lot more of the Kardashian family. This is a huge deal, which will see their involvement with the network and its digital properties expand well into the future."
On a scale of the worst things you could possibly hear, "you'll be seeing a lot more of the Kardashian family," is slightly behind "it looks like it's the herpes."