Welcome to The Walking Lulz, our episodic round-up of all the best Walking Dead memes from across the internet. This week was our first real post-Carl episode, and while it seems like many fans decided to tune out (In pain? In protest? In apathy?), the show still pulls in more viewers for its lowest-rated episodes than any other show does for its best.
Those that did tune in got to witness something we've been hoping to see for months now: the complete destruction of the Trash People and Jadis revealing that, of course, she can speak like a normal person. And then there was that intense walkie talkie diss war between Rick and Negan, which Negan totally won. Rick really needs to think up a couple better lines than "I'm gonna kill you!" It all made for a nice goopy pile of The Walking Dead memes for us to feast upon.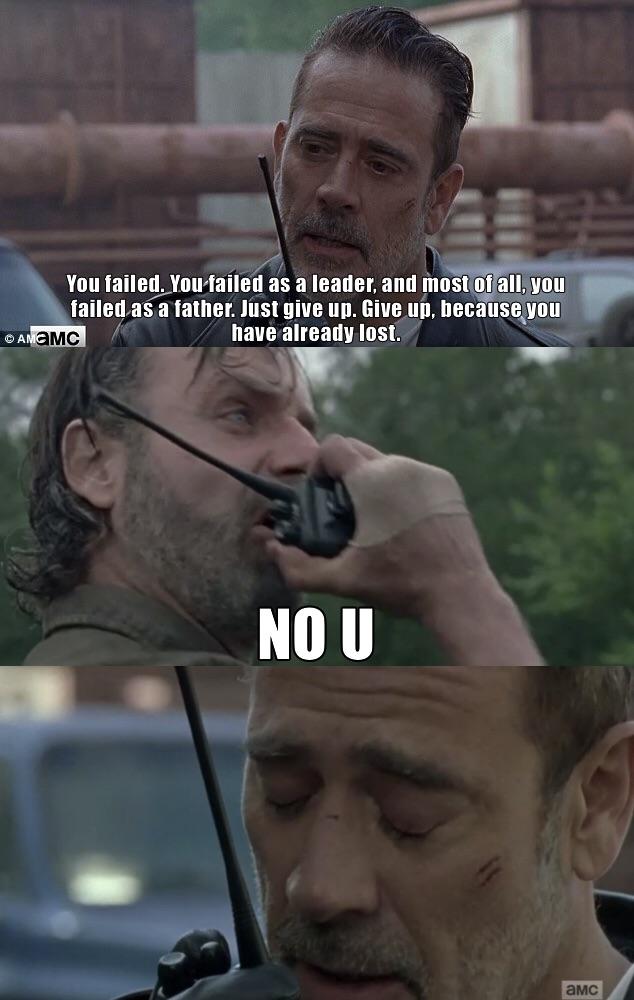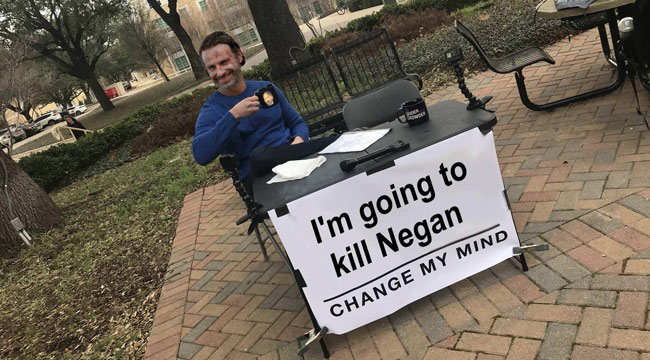 That's it for this installment of The Walking Lulz. A big thank you to all the meme makers out there, especially the folks from The Walking Dead subreddit who have been on fire lately. Make sure to check out all these Instagram and Twitter accounts for way more funny stuff, or go back into our ever-growing archive of The Walking Dead memes for even more great episode by episode lulz. See you all next week when another annoying community of ridiculous survivors hopefully gets wiped out (lookin' at you, Oceanside).