They swore The Walking Dead's mid-season premiere would be a tearjerker, and it feels like they added an extra 20 minutes to the show to squeeze all the crying out of fans that they could. But this is not a place for crying. The Walking Lulz is all about laughing… laughing at the best Walking Dead memes from all across the internet. As usual, enough fans were able to look past the overall sad vibe being put out from this return episode to get some great Carl memes going.
As a testament to the power of Carl's death and Chandler Riggs' departure from the show, that topic is pretty much all people wanted to meme about this week. What does Clear Morgan have to do to get some love, rip an actual beating heart right out of somebody's chest? Oh wait, AMC just did that to us.
https://www.instagram.com/p/BfrKtbThbcI/?hl=en&taken-by=horrorvixen101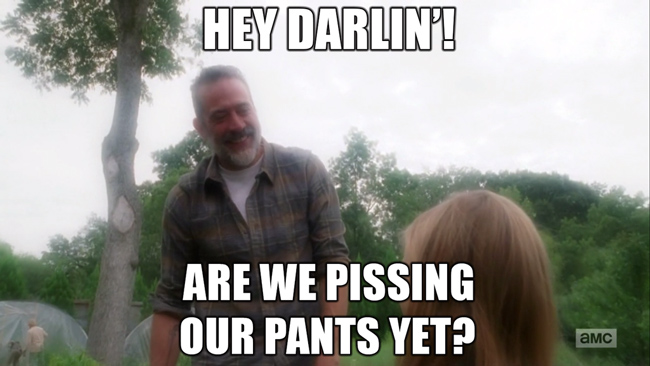 That's it for this week's Walking Lulz. Make sure to take a closer look at all the accounts posting this stuff for even more The Walking Dead memes. We've also got an archive that goes way, way back to a happier time when Carl and Glenn and Abraham were still alive, before the evil Gimple (a bigger baddie than Negan) took them away from us. We've got seven more episodes of season 8 and a lot more death ahead of us if the producers are serious about "resetting the board." So think of us as your post Walking Dead therapy group. May our lulz overcome our wrath.