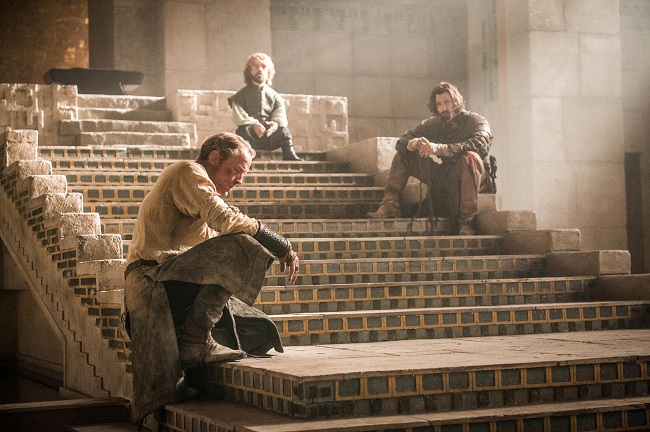 I know three things for certain about this picture:
1. It's one of the official promotional images for the Season 5 finale of Game of Thrones, featuring Daario, Jonah, and Tyrion sitting around in a state of confusion, presumably due to the dragon-related events at the end of the previous episode.
2. Apparently, if the picture is to be believed, the three of them will be traveling forward in time to 1994 to pose for the cover of their debut alternative rock album. I mean, look at that picture. From Jorah kneeling on the steps, to Daario shooting a tormented artist look straight into the camera, to Tyrion in the back just taking the whole scene in. They look like they're one Top 40 hit away from opening for Live on the Australian leg of their world tour.
3. Daario is the guitar playing frontman that all the female fans love, and Jorah is LIVID about it.