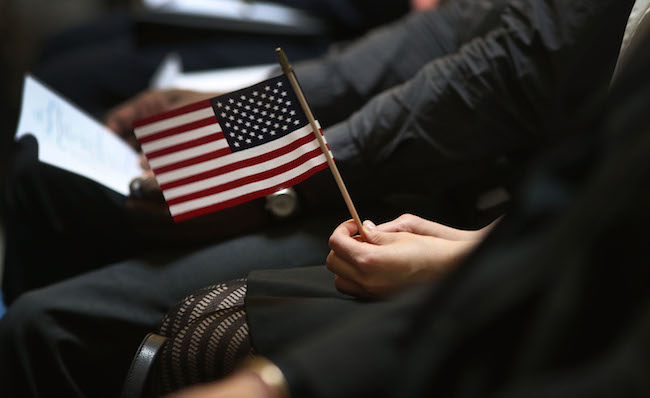 Geez, you know 2016 has been a gritty turd of a year when a TV series about a pretend Civil War may have been axed because America's too divided to handle it.
Former Franklin & Bash enablers at TNT have had an intriguing new series in the works with an impressive cast (Bradley Whitford, Courtney B. Vance, Toby Jones) and the intriguing concept of America teetering on a modern day Civil War. Deadline reports that the project (christened Civil) won't be making it to the pilot stage despite initial bullishness from execs. It sounds like the content came way too close to the country's current non-TV landscape for TNT to feel comfortable moving forward.
TNT brass were high on the project for a series order, and backup scripts were ordered while the pilot was being filmed over the summer, just as the Presidential election campaign was growing more contentions by the day. There was an idea to preview the pilot in the fall, around the November vote, and then launch the series in January. Those potential plans were put on hold when the pilot was delivered in August. A decision was made not to rush the project to series. The network eventually passed on it. Some observers say it may have felt too close to home.
Of course, there are all sorts of reasons why TV shows never make it to the broadcast stage. For example, things being a whirlwind of crazy right now qualifies as a reason, so this theory definitely has legs.
(Via Deadline)