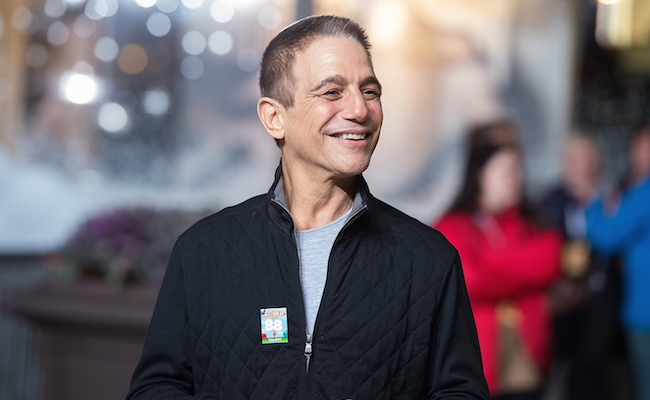 Garbage Picking Field Goal Kicking Philadelphia Phenomenon star Tony Danza hasn't been on TV in ages outside of the rare cameo or A&E reality offering, and that seems like a perversion of television justice. Danza's a lovable guy and we want to feel that love on our small screen, so it feels overdue to hear that we're getting Danza in the planza for the new NBC comedy from My Name Is Earl mastermind Greg Garcia.
Deadline reports that the Who's The Boss vet will star opposite stand-up Sebastian Maniscalco in the pilot for the sensibly titled series Sebastian. The multi-camera comedy has Danza playing the opinionated dad to Maniscalo. Thanks to the "old school values" imprinted on him by his dad, Maniscalo finds himself trying to make sense of this crazy ol' world and the people in it.
Sebastian is being backed by the combo of Greg Garcia's Amigos De Garcia Productions and CBS Studios with Garcia and pilot director Scott Ellis certified as executive producers. The Millers scribe (and one-time New York rep for Cosmo's "Hunkiest Hunks in America") Austen Earl wrote the pilot and will be sharing the title of co-executive producer with Maniscalo and Alix Jaffe.
We'll reserve judgment on the series until (or simply if) it morphs into an official addition to the Peacock Network's television slate.
(Via Deadline)