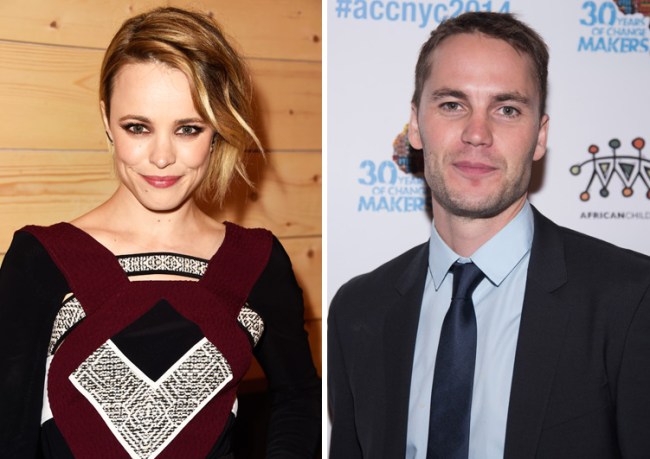 He plays a self-destructive cop with mommy issues and an inability to get a boner, and she plays a self-destructive cop with daddy issues who likes rough sex, but Rachel McAdams and Taylor Kitsch were somehow able to find romance on the set of True Detective, if what Us Weekly is reporting is true. The magazine cites "multiple sources" to confirm the rumors.
"It hasn't been long," says an insider. "But it's serious."

The Canadians, who recently wrapped the HBO drama's second season, have been "friends for years," adds a second McAdams source. "They grew closer on set."

"I don't know if it's full-blown love yet, but they talk constantly," another source confirms. "They're really into each other. She talks about him all the time!"
If only there was some way to read True Detective speculation into this. Will their characters hook up at some point, and will that lead to an off-screen romance? Did Ray really survive the shotgun blasts? Who is the man in the bird mask? What does it all mean??
Expect a full report from Dustin by day's end.