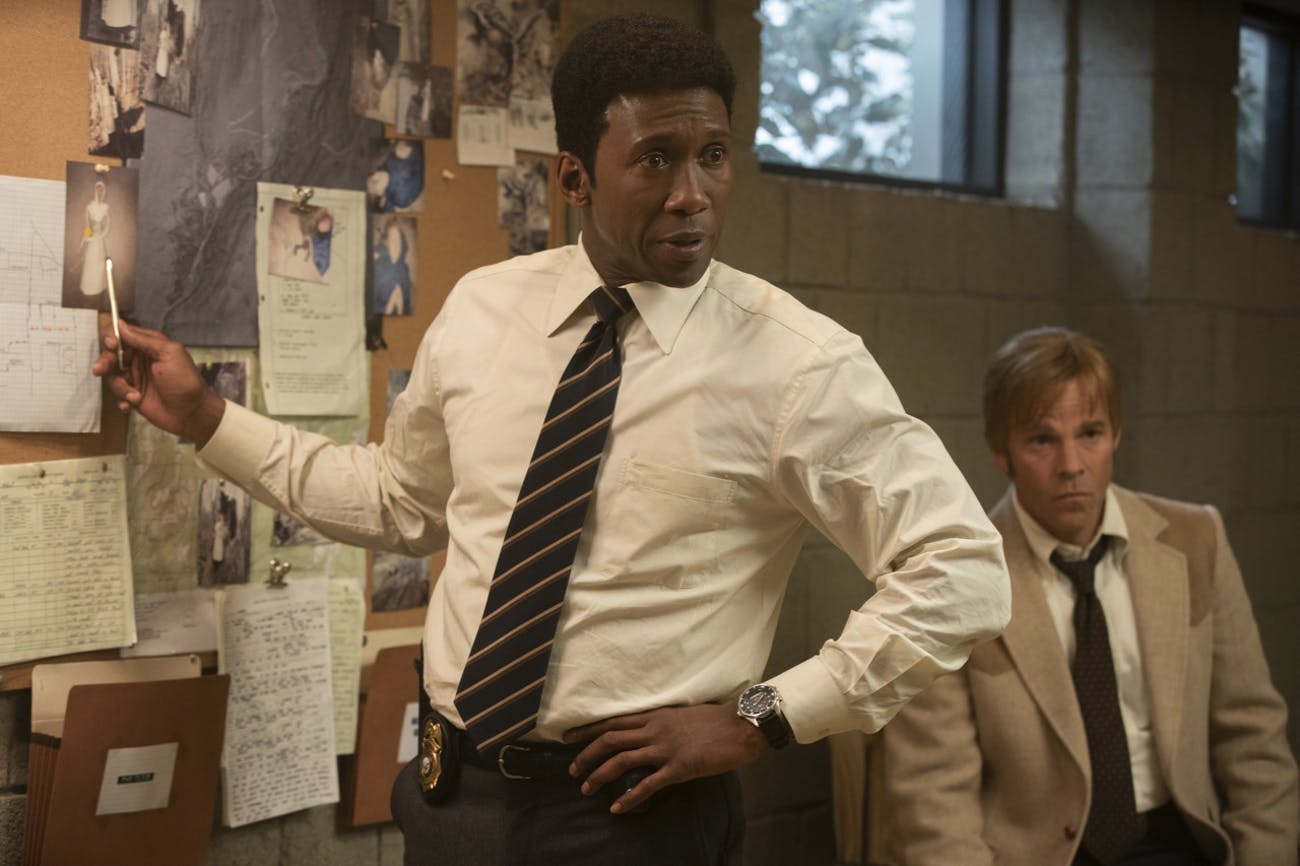 Welcome to our weekly breakdown of the minutia of Nic Pizzolatto's True Detective. While Brian Grubb provides his always excellent coverage of the series (here's his write-up of the most recent episode), here — as we have in the past with Breaking Bad, Mad Men, Better Call Saul, and Mayans M.C. — we will look at some of the details viewers may have missed; references to other shows, movies or books; and theories on particular suspects. We scour Reddit threads, social media, and podcasts in an attempt to curate the best intel about each episode.
A New Theory on the Case
This detail will come into play later in this piece, but remember the woman West was hitting on outside the church? Her name is Lori, and she is played by Jodi Balfour. She appears in two more episodes of True Detective, so we will see her again. In fact, I feel prety confident that it's a photo of her on West's desk in 1990, which could mean that this case not only helped him land a promotion but helped him find a wife.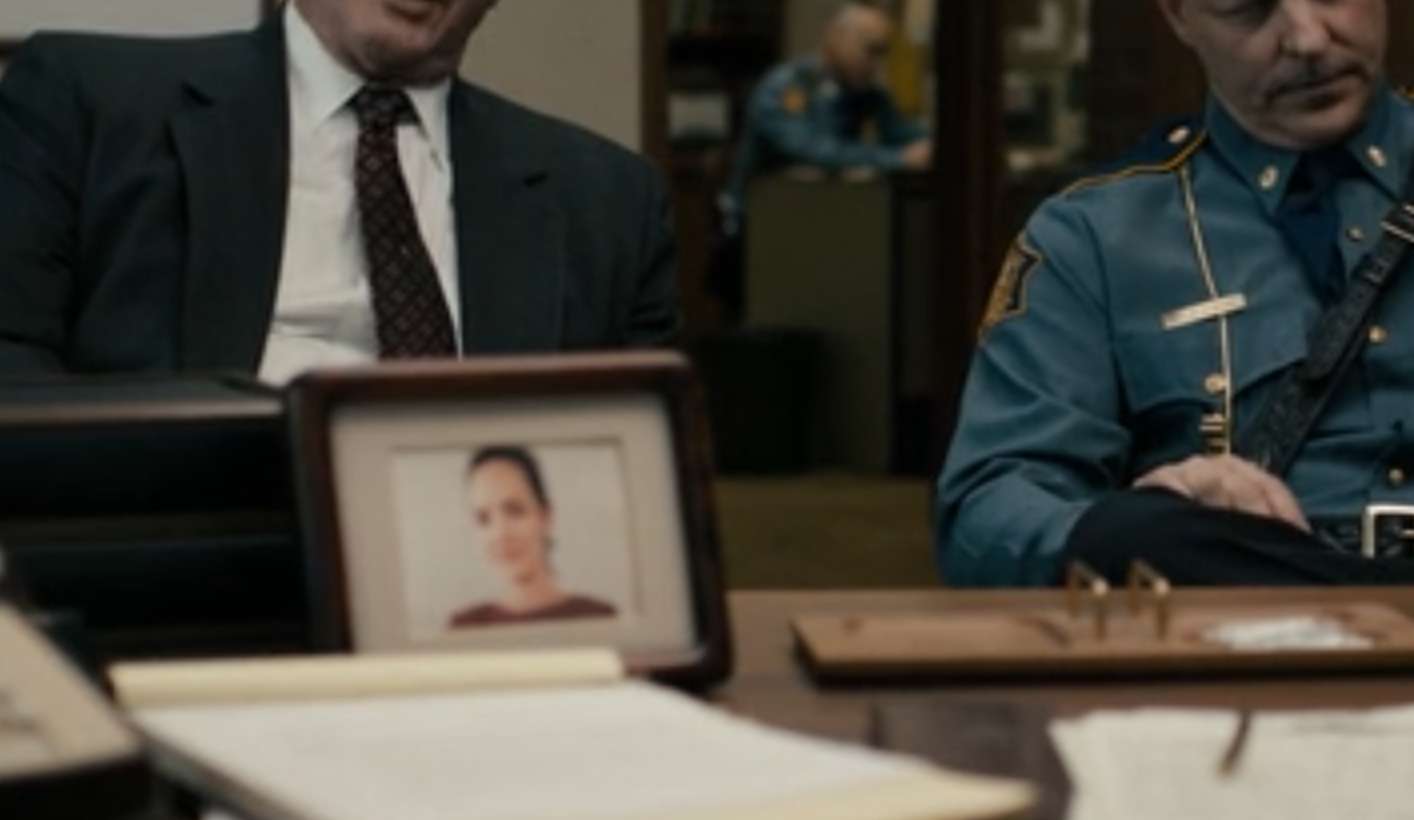 — Near the end of the episode, Hays is having visions again, this time of Vietnamese soldiers. Note, however, that there's a white guy in a suit among them. I'm not sure who that is, but if these are visions of the past haunting Hays in 2019, it might be the person wrongfully convicted in 1980, and that could be anyone. Maybe even Freddy Burns, hair slicked back for trial.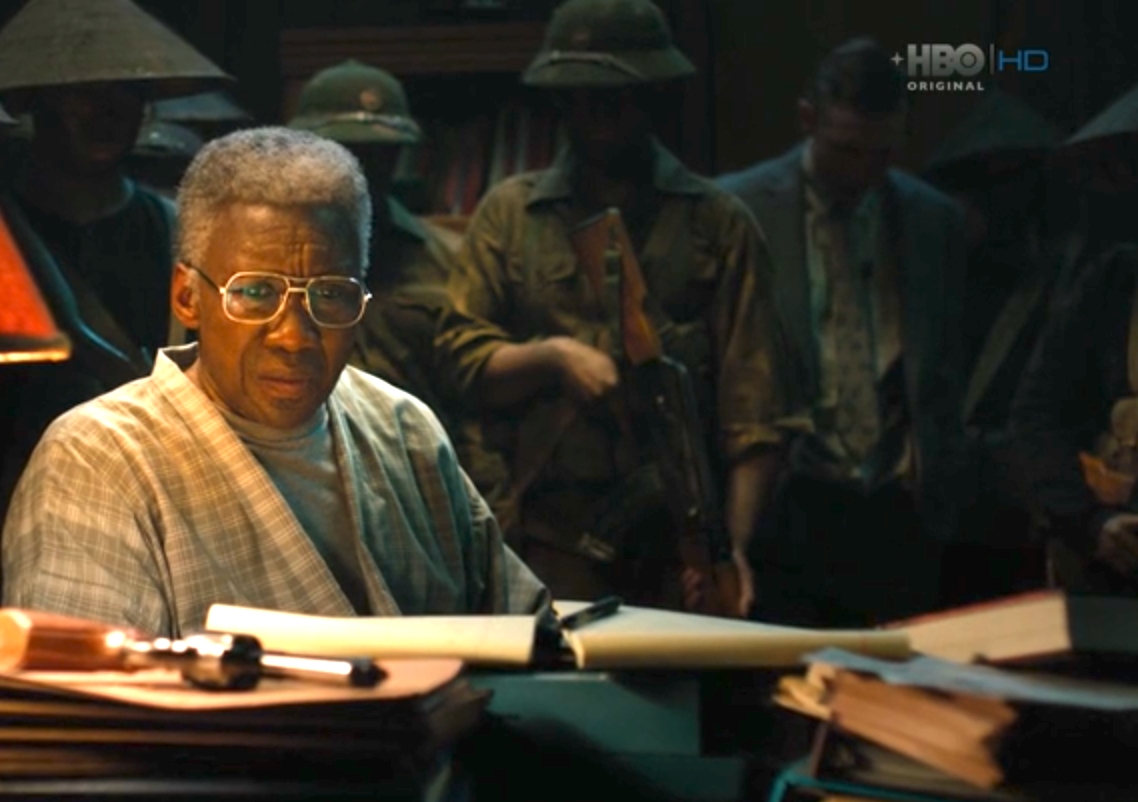 — That said, Freddy sure didn't seem like the killer while Hays was questioning him. However, Freddy did offer an important new detail that suggests that Will's murder and Julie's disappearance were separate events. Freddy said that Will visited him at Devil's Den looking for his sister before Freddy chased him off into the woods. That suggests that Julie may have already disappeared before Will was killed. (One catch in Freddy's story, however, is that there appeared to be two bikes at Devil's Den, and if the other was Julie's, she must have been there at some point.)
Julie's Disappearance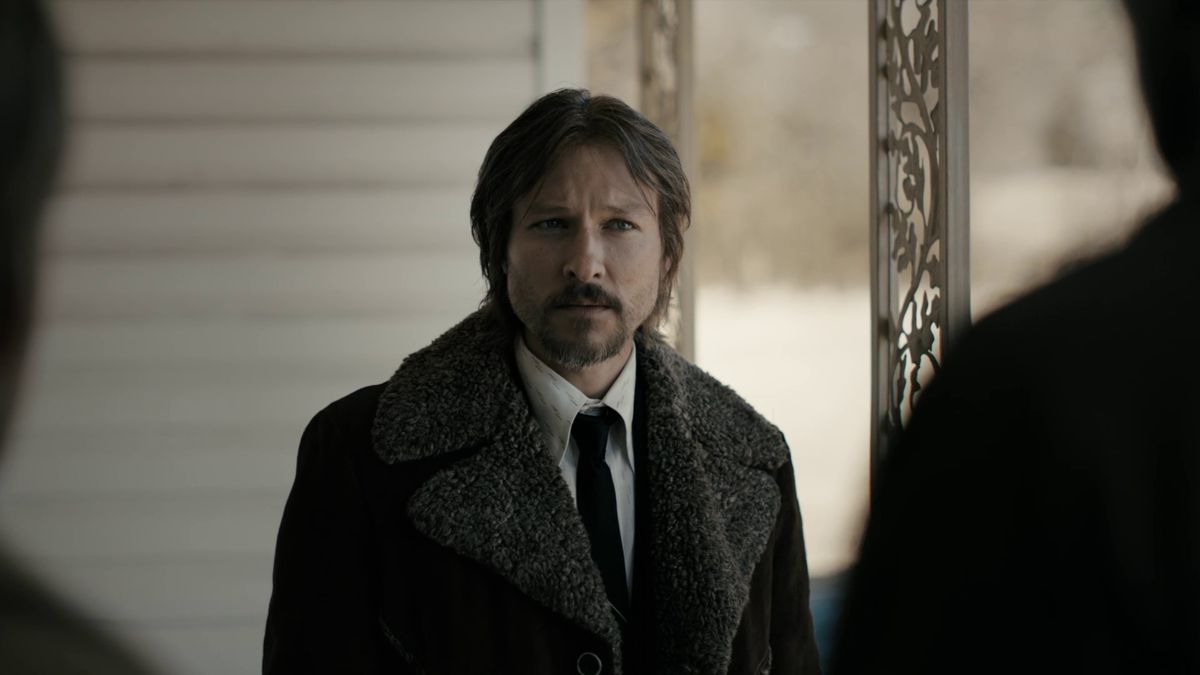 Let's assume that the disappearance of Julie and the death of Will are separate. One could plausibly connect Lucy to Julie's disappearance. Let's say, for instance, that Lucy knew that Cousin Dan was sexually abusing Lucy (evidenced by the peephole) and that Lucy wanted to secret her away to the house of the mystery aunt Julie was excited to see (as mentioned this week by the priest). "All I hoped was for them kids to have a better time of it than I did," Lucy told Amelia in this week's episode. In other words, she wanted a better life for Julie.
So, Lucy could have arranged to have Julie relocated to the aunt's house to get away from Cousin Dan, and after she disappeared, Lucy — knowing that Julie was safe — could have sent the ransom note from the opening episode that said, "Do not worry. Julie is in a good place and safe the children shud laugh do not look let go." (Lucy repeated that phrase –"children should laugh" — in her conversation with Amelia in this week's episode, connecting her to the ransom note).

However, in this scenario, Lucy did not anticipate that, after Julie's disappearance, Will would go to Devil's Den in search of her and run out into the woods, which is why Lucy now feels so much guilt over Will's death. "I did such a terrible thing. God forgive me," Lucy told Amelia. That guilt would eventually eat her alive eight years later in Las Vegas.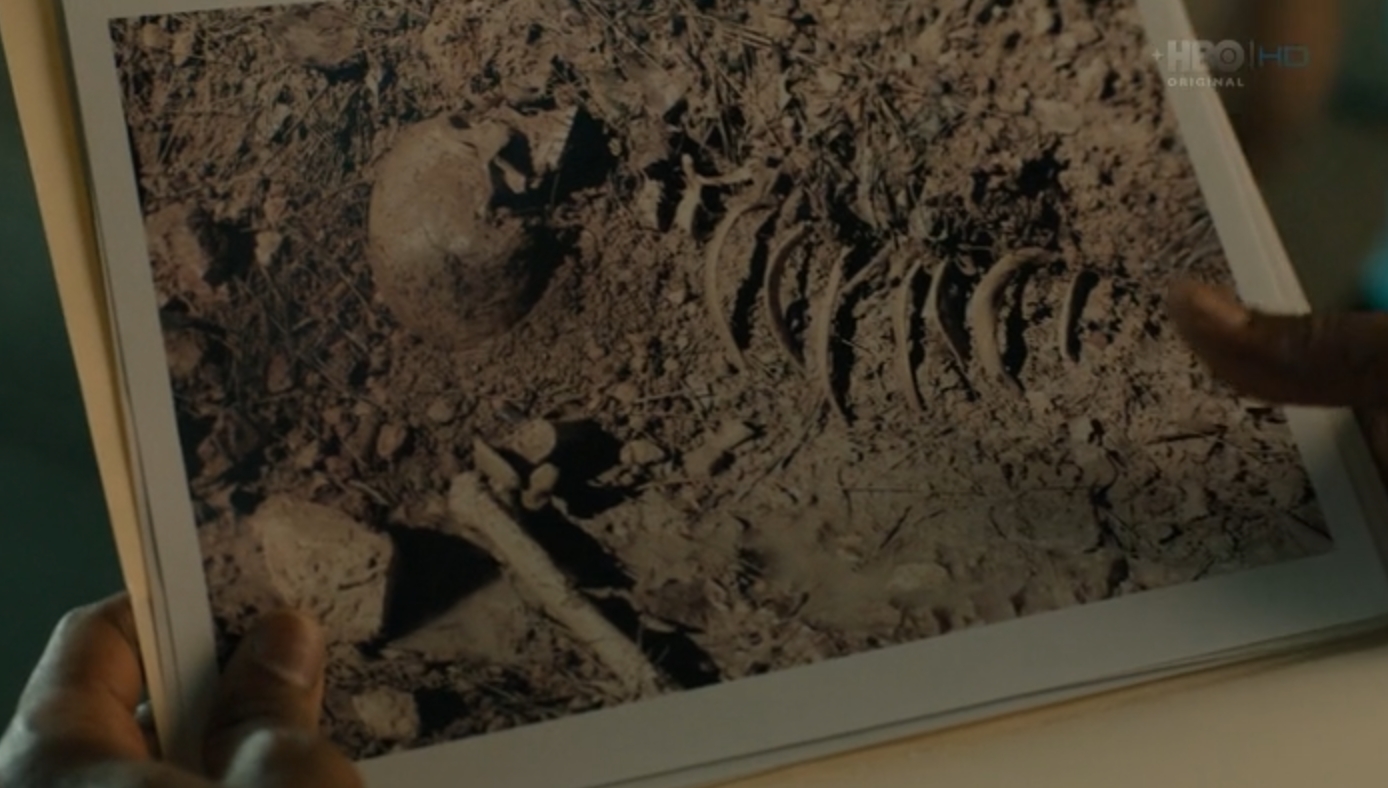 However, assuming everything above, when Lucy resurfaced in 1990, she could have confessed that she moved Julie in with her aunt because Cousin Dan was abusing her. That's when Tom — with the help of Hays, stay with me here — tracked Cousin Dan down and killed him. That would explain two statements made by the documentarian Elisa: Why Cousin Dan's body was found in Missouri after 1990, and the "thing" that happened between Julie and her father Tom in 1990 and why Hays quit the police force the same year.
Will's Death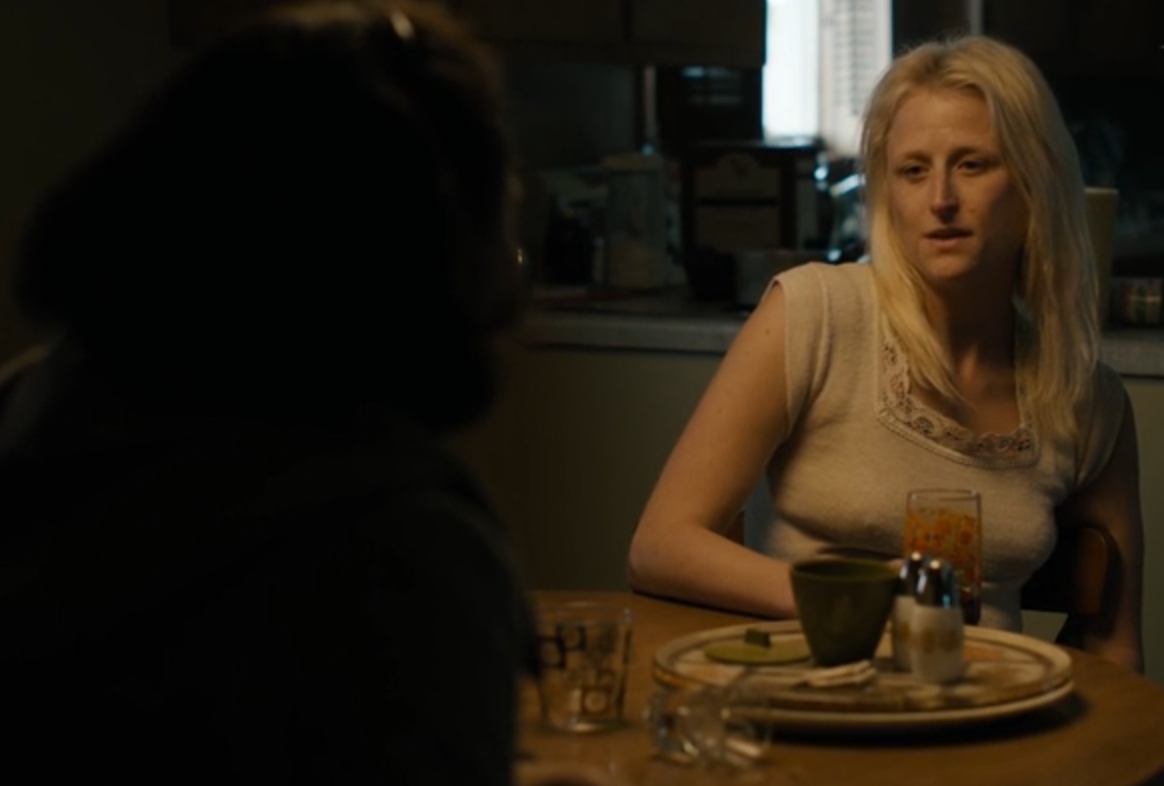 Will's death, meanwhile, was a semi-separate event. At some point in the months prior to the murder, theoretically, Lucy and Mr. Hoyt could have gotten into an argument after Lucy revealed that Julie was his child ("I've got the soul of a whore … I ran around on Tom"). Lucy then quit Hoyt Foods. Mr. Hoyt, meanwhile, wanted to disappear Julie to save his ass (which would provide another reason for Lucy to secrete Julie away to her aunt's house).
That brings us to "the man in the brown car" spotted near the farmhouse, as mentioned in episode three. In this theory, he was working for Mr. Hoyt and was employed to abduct Julie while Mr. Hoyt was in Africa on safari. When Julie disappeared, the man in the brown car approached Will in the woods to ask him where Julie went. Will denied any knowledge of Julie's whereabouts, and the man in the brown car got in a scuffle with Will and killed him by accident. If the man in the brown car was also a member of the same church as Will and had seen his communion photo in church, he could have, out of a sense of guilt, posed him as he was seen in the photo, "signifying his innocence and rebirth in Christ."

After Mr. Hoyt returned from Africa, he could have pressured/bribed the prosecutor's office to steer the investigation away from him and pin it on someone else (either Freddy or Woodard), and had Hays booted off the case when he wouldn't go along. When Tom tried to reopen the case in 1990 after Julie resurfaced, the prosecutor's office would have then worked not to find the real murderer, but to cover their own asses and protect the career of the Attorney General, who was the original prosecutor on the case.
This theory, in sum: Lucy relocated Julie to her aunt's house, but Will didn't know. He went out into the woods and was killed by the man in the brown car, who was working for Mr. Hoyt. Mr. Hoyt pressured the prosecutor to pin the murder on someone else, and that prosecutor later became Attorney General.
That leaves only one question remaining: Who was the man in the brown car? It would have to be someone who had seen Will's communion photo, correct? What if it were a parishioner at church? And what if that parishioner was Roland West's future father-in-law? Remember Lori, the woman Roland met at church and, in my thinking, would go on to marry?
Check her out here:
See that man standing to the right of Lori with the cup of coffee? That's not just an extra, because he can also be seen sitting next to Lori in the pews, looking bug-eyed and straight ahead as Roland walks by.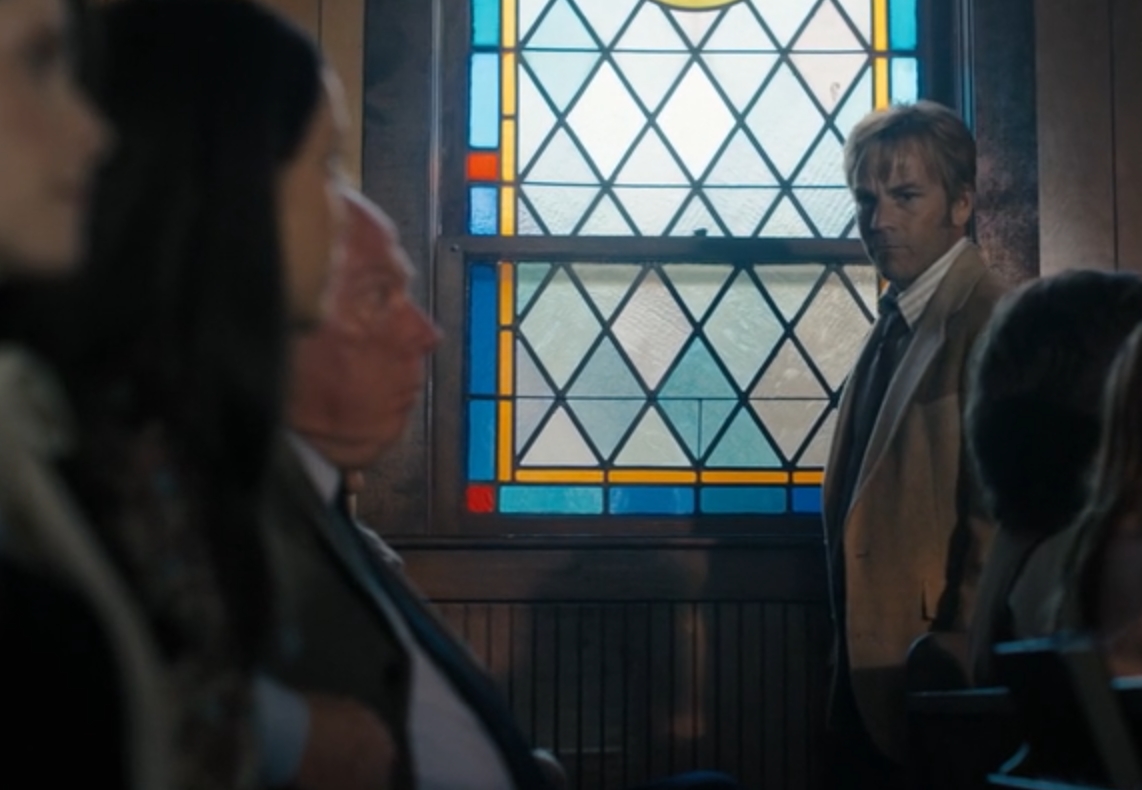 His age and proximity to Lori in both scenes suggest it could be her father, and how perfect would it be if the father of Roland's wife were the man in the brown car, aka, the man who killed Will Purcell?
Remember when the AG came into Roland's office in 1990 and basically told Roland and Hays to play nice and work to uphold the original conviction? "We're not going to do any of the sh*t they just said, right?" Hays asks Roland. "Wasn't planning on it," Roland responds. But after Hays turned his back again, Roland gave the camera a look that said, "I'm sorry, buddy, but I'm going to do exactly what they want."
In other words, Roland could have helped cover up the whole thing up, too.