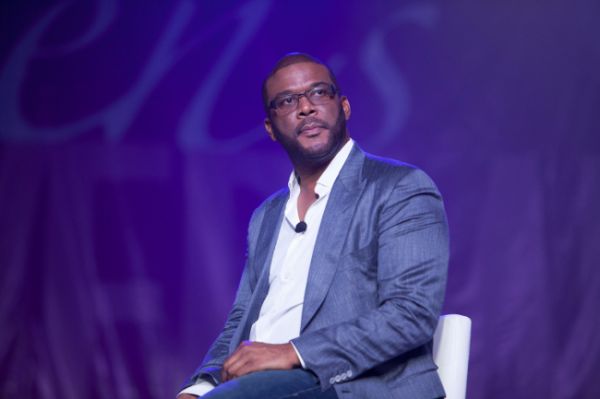 If we were allowed to bet on potential future happenings in the world of pop culture like we bet on horse races, whatever mad genius slapped down $1,000 on the million-to-one odds for "Tyler Perry narrating a live TV musical about the life and times of Jesus Christ that wends through modern-day New Orleans" would be rolling in it right about now, according to TV Insider. As recent as yesterday, such an undertaking would've sounded like the fanciful ravings of a hardcore Madea devotee, but with a little help from the good folks at Fox (well, they're folks, anyway) that's well on its way to becoming a reality.
On Palm Sunday, a.k.a. March 20, 2016, Fox will air The Passion, a live two-hour musical that retells the life of Jesus Christ, His lessons, His betrayal at the hands of Judas Iscariot, and His subsequent crucifixion, resurrection, and ascension. In a clear bid to differentiate his new project from the already-existent Passion musical Jesus Christ Superstar, executive producer and music director Adam Anders (formerly the brain behind Glee and the film Rock of Ages) has structured the live broadcast around "a procession of hundreds of people carrying a 20-foot, illuminated cross from Champion Square outside the Superdome to the live stage at Woldenburg Park on the banks of the Mississippi River." Let it be known that while this will assuredly be the strangest thing on TV that evening, the mob hoisting a massive glowing crucifix through the French Quarter will be the least-strange thing in New Orleans.
Bizarre as this all sounds, it's not at all out of character for Perry or Fox. Perry's films have consistently espoused religious views in between jokes about men in drag. The Passion also has something of a precedent, with a similar program having met with success in Dutch markets since 2011. But America will undoubtedly make this ritual its own — by building it 20 feet tall, lighting it up like a Christmas tree, and dragging it through one of the most rollickingly depraved neighborhoods in America.