Every TV show has a moment where you see a cast member and think, "I know that guy… but from where?" Undateable has more than a few of those moments, so as a public service, here's where you know the main cast from.
Chris D'Elia
You probably know him best as a stand-up, or ripping on Taylor Swift on Vine. But he's had an extensive acting career, notably his role as the child molester that the guys end up befriending on Workaholics, or his stints on Glory Daze and Whitney. And if the voice is familiar, that's because D'Elia is one of the hosts of the Ten Minute Podcast.
Ron Funches
Funches is best known for his stand-up and especially for the cameos he does on shows he writes for: He's cameoed on Kroll Show as himself; Bob's Burgers as an Equestranaut, Horseplay; New Girl as a street musician; Portlandia as a member of the city's ill-fated pro baseball team; Enlisted as Private Huggins; and Herc on Drunk History. Currently, though, he's the man to beat on @midnight: He's racked up the most wins of any comedian on the show.
Bridgit Mendler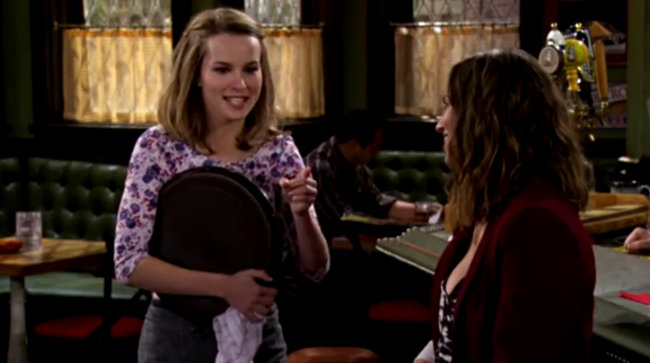 You probably know Mendler best if you've got a preteen in your life: She just finished a four-year run on Good Luck Charlie as the lead, something she landed after a recurring role on Wizards of Waverly Place as a vampire. On the music side, she's also had a few pop hits, most notably "Ready or Not."
Brent Morin
Morin's best known as a stand-up, having done sets at the Comedy Store, the Improv, and the Laugh Factory, but he's also served as Andy Richter's stand-in on Conan and had a memorable turn on Brooklyn Nine-Nine this season.
Bianca Kajlich
Kajlich has had a long TV career already: She's starred on Boston Public, Dawson's Creek, and Vanished, and finished up a seven-year run on Rules of Engagement as Jennifer before immediately segueing into Undateable.
Rick Glassman
Glassman is best known to stand-up fans, especially viewers of Adam DeVine's House Party, but expect to see a lot more of him: He'll also be on FX's upcoming show The Comedians.
David Fynn
Best known to British TV fans, Fynn spent a lot of time on the other side of the Atlantic, with roles in everything from MI:5 to Black Mirror. Still, he's probably best known in America for his turn on Game of Thrones, where he gets eaten by a dire wolf while taking a leak.
If you'd like to see what they're up to next, the whole cast returns March 17 to NBC.