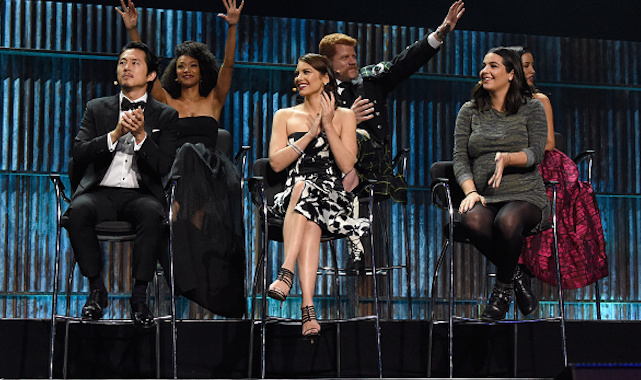 You'd think that it would be difficult on an action-heavy, zombie-killing series like The Walking Dead to hide a pregnancy, but for the second time this year, a current The Walking Dead cast member has given birth. Moreover, for the second time this year, hardly anyone knew the cast member was pregnant until she gave birth, in spite of filming during the late months of pregnancy.
And no, neither of the cast members to be pregnant on the show were the one character on the show who is actually pregnant: Maggie.
Back in January, Sonequa Martin-Green, who plays Sasha, gave birth to a baby boy, Kenric Justin Green II, who was named after his father, Kenric Green, who actually joined the cast this season. Green plays Scott. He's currently laid up, but thanks to Denise, he looks to survive.
If you're wondering how the show managed to hide Martin-Green's pregnancy during filming, it was by using layers of clothes and a big, well positioned gun.
Meanwhile, Alanna Masterson — who plays Tara Chambler on The Walking Dead — gave birth to a baby just last night, which means she's filmed while pregnant all season long. If you're wondering how The Walking Dead managed to hide her pregnancy, a well-positioned chair certainly helped.
If you follow Masterson on Instagram, however, you already knew she was pregnant, from when she announced back in July.
Congratulations to both new mothers.